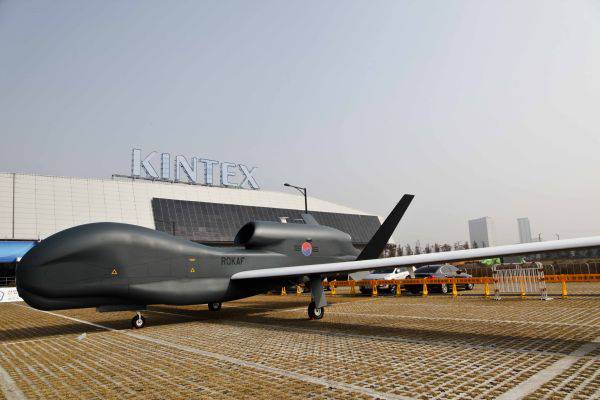 Already this year, South Korea will sign contracts for a number of major projects to modernize its air force. Among the deals are the purchase of tanker aircraft, as well as 40 combat fighters. This was during a conference in the suburbs of Washington, Arlington, said Deputy Chief of Staff of the Air Force of South Korea, Kim Hyun Chol.
"I think that by the end of this year, the South Korean Air Force will be able to determine a candidate for the supply of air-to-air refueling aircraft and sign the corresponding contract," said Kim Hyun Chol.
The main bidders for the billion-dollar tender are already known: this is the plane MRTTA33 of the European company "Airbus Military" and the KS-767 of the American concern "Boeing". Kim expressed the hope that their Air Force will receive the first "flying tanker" already in 2020 year.
According to the Korean military, the acquisition of four tanker aircraft will increase by about the time the time that South Korean fighters may be in the air. According to estimates, this is equivalent to an increase in the number of South Korean combat aircraft by 30 percent.
At the moment, South Korea cannot guarantee reliable protection of the remote islands - Dokdo (Takeshima) in the east and the space above the Iodo underwater rock in the southwest. And both of these regions are subject to claims from neighboring countries. Japan claims the first, and China claims the second. Departing from the nearest airbase with full tanks, the Korean fighter KF-16 has enough fuel to stay in the vicinity of Dokdo for ten minutes, and in the case of Iodo - only five minutes. For F-15K, the same figures are 30 and 20 minutes, respectively. Given this, the Korean pilots have long asked the government to buy "flying tankers."
During the conference, the South Korean military also expressed the opinion that in the same year the contract for the purchase of a large batch of fighters under the FX project will be finalized. In fact, it has already been determined that Seoul will acquire 40 fifth-generation F-35A aircraft manufactured by Lockheed Martin. For its record price for South Korea, this deal has already been called the "contract of the century." The total price is about eight billion dollars. At the moment, Koreans are trying to ensure that Lockheed Martin also transferred to them stealth technology, which Seoul then intends to use to produce its own combat fighters.
In his speech, Kim Hyun Chol also mentioned two other notable projects related to the military
aviation
. According to Kim, starting next month, the South Korean Air Force will begin to receive C-130 transport aircraft. In addition, Seoul will also purchase four Global Hawk drones.
Help "RG"
Characteristics of the aircraft MRTTA33
Manufacturing company: "Airbus Military" (EU)
Terms of commissioning: the first flight in June 2007 year, work continues
Length-width-height (m): 58,8 - 17,4 - 60,3
Crew: three people (two pilots and one refueling operator)
Maximum load: 45 tons
Maximum take-off weight: tons 233
Volume of refueling tanks: 111 tons
Maximum speed: 880 kilometers per hour
Flight range: 14 800 kilometers
Maximum height: 12 600 meters
Characteristics of the aircraft KS-767
Manufacturing company: Boeing (USA)
Terms of commissioning: 2018 year
Length-width-height (m): 50,5 - 15,9 - 48,1
Crew: three people (two pilots and one refueling operator)
Maximum cargo: 29,5 tons
Maximum take-off weight: tons 188,04
Volume of refueling tanks: 94,2 tons
Maximum speed: 915 kilometers per hour
Flight range: 12 200 kilometers
Maximum height: 12 200 meters