19 March The flight tests of the third An-2014-148E passenger aircraft built by Voronezh Aircraft Company (VASO, part of UAC) for the Russian Ministry of Defense began with the serial number 100-42 and 09 registration number.
This aircraft became the third, built under a state contract worth 18,43799 billion rubles for the supply of X-NUMX An-15-148 aircraft during 100-2013, signed by VASO (without OAK participation) with the Russian Ministry of Defense 2017 in May 7. Under the terms of the contract, the military department must receive one aircraft in 2013, in 2013 and 2014 - four each, and in 2015 and 2016 - three An-2017.
The first aircraft built by VASO under this contract was the 12 September 2013, which took off in Voronezh, to board the An-148-100 September with the serial number 42-05 and the registration number RA-61718. He was handed over to the Russian Air Force during a ceremony in Borisoglebsk on December 6 2013. The second An-148-100E aircraft under this contract (42-08, registration number 61721) took off 21 December 2013 of the year and was transferred to the Russian Air Force in February 2014 of the year.
The 19-42 onboard the 09 of March was the 22-m An-148 aircraft built by VASO, and the first aircraft of this type to be flown in Voronezh in the year 2014. He also became the 30-m aircraft of the An-148 / An-158 family as a whole (including eight units built in Ukraine).
According to preliminary plans, in 2014, eight An-148-100 airplanes should be handed over to VASO - all for government customers: four for the Russian Ministry of Defense, two for the FSB, and two for the Rossiya Special Flight Unit.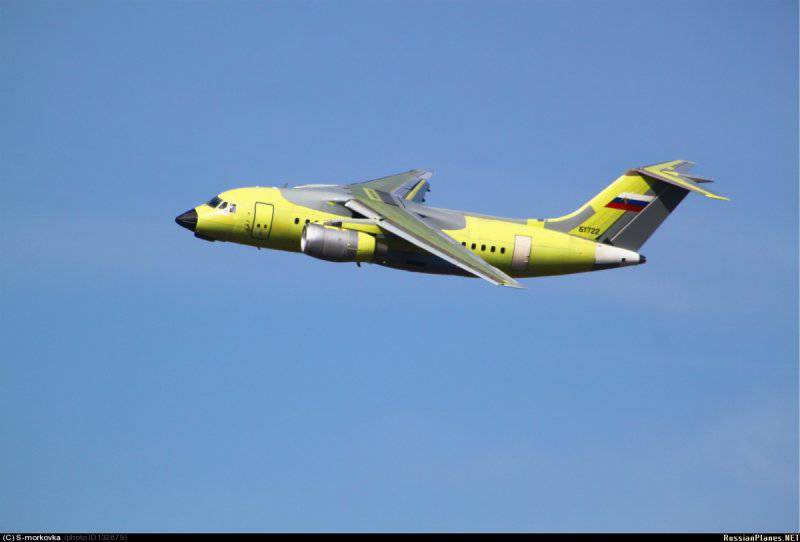 The An-148-100Е aircraft (serial number 42-09, registration number 61722) is the third aircraft of this type built by Voronezh Aircraft Company (VASO) for the Ministry of Defense of Russia, on factory tests. Voronezh, 21.03.2014 (c) S-morkovka / russianplanes.net