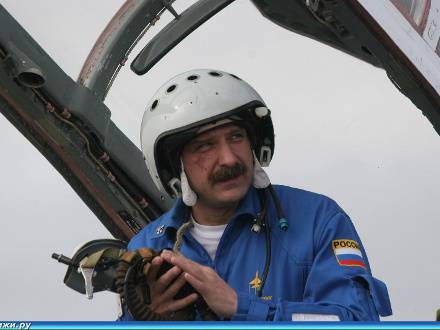 Shturmansky in Russia began to teach more than 300 years ago in the Navigation School.
24 March In 2000, the Day of the navigator of the Air Force of Russia appeared in our holiday calendar.
On this day in 1916, the Chief of Staff of the Supreme Commander-in-Chief, General Mikhail Alekseev, signed an order on the creation of the Central Air Navigation Station (CANS). During the First World War, the structure of the military rapidly developed.
aviation
As a result, special services appeared: meteorological, aeronautical, aerophotogrammetric, radio telegraph and engineering.
At the same time, the central aeronautical station was created. At that time, there were no precision instruments that helped the pilots pave the route while in flight. Therefore, the duties of the navigator-avianavigator included orientation in the air for terrestrial objects. He compared the map with the terrain, identified the landmarks, and then pointed the pilot to the direction of the further flight.
The navigator also had to take into account the data of weather reports when organizing flights, monitor the health of the navigation equipment of airplanes and airfields, and, if necessary, repair it.
Since then, the technical equipment of the aircraft has changed a lot. Nevertheless, the role of the navigator service is still high, especially in military aviation. If civil aircraft with the development of technology are increasingly abandoning the navigator in the crew, then in the Air Force, not one of the most sophisticated devices will be able to replace it. In a combat situation, navigation devices can fail, and an experienced navigator can pave the route without them.
However, in the distant past of Peter the Great, they did not even think that after two centuries, specialists who knew navigation would ply not only water, but also airy spaces. We can say that Russian navigators have four holidays.
Another official - Naval Navigator Day
fleet
. It is celebrated on January 25 in honor of the opening in 1701 by decree of Peter I School of Mathematical and Navigation Sciences in Moscow.
According to Calend.ru, in addition, the navigators of the Northern Hemisphere have two more informal holidays. These are the days of the spring and autumn equinox. It is at this time that the directions of the world can be determined accurately and without tools, since the sun rises strictly in the east at any point of the hemisphere and sets in the west, respectively. On this day, astronomical calculations are simplified, which facilitates the work of the navigator.