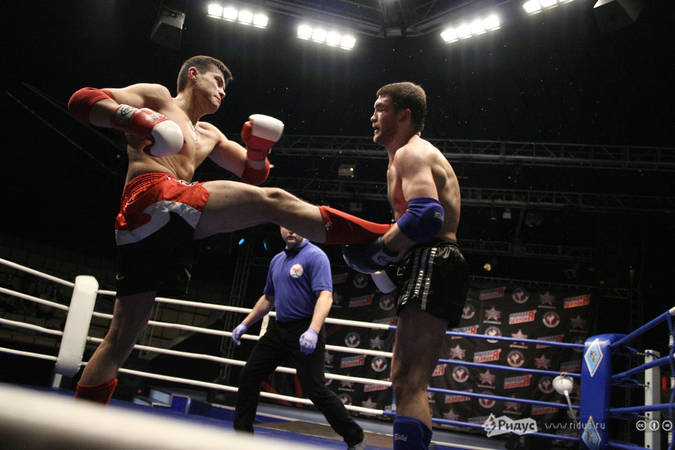 Fights in Thai boxing in five different weight categories were held in the ring of the universal sports complex "Wings of the Soviets". A lot of people came to watch the competitions in memory of the fighters of the Ukrainian "Berkut".
Before the tournament, the leader of the "Young Guard" Maxim Rudnev made a welcoming speech. He noted that these competitions are held in memory of those who spoke in the recent bloody events in Ukraine, in the role of defenders of the statehood of the fraternal country, law and order:
- "Employees of the Ukrainian police and, above all, the soldiers of the special unit" Berkut ", in spite of everything, valiantly performed their duty to the country and the people. All of them are heroes who have demonstrated by their example what real patriotism is, what it is to be a patriot of their country. "
The participants of the tournament were also addressed by the vice-president of the Russian Association of Heroes, the hero of the Soviet Union - Alexander Soluyanov. He expressed his support and solidarity with those who until recently stood guard over the order in Ukraine without using force, despite the real threat to their own lives and health.
The sports part of the event consisted of six fights in various weight categories. Each subsequent fight surpassed the previous one, and the spectators in the stands increasingly supported young athletes. Among the numerous representatives of the Moscow region there was a place and an athlete from Krivoy Rog. As a result: the Ukrainian was the winner in the confrontation with the Russian fighter. The only representative of the Crimea also won an easy victory in his duel. All participants were awarded with prizes and trophies.