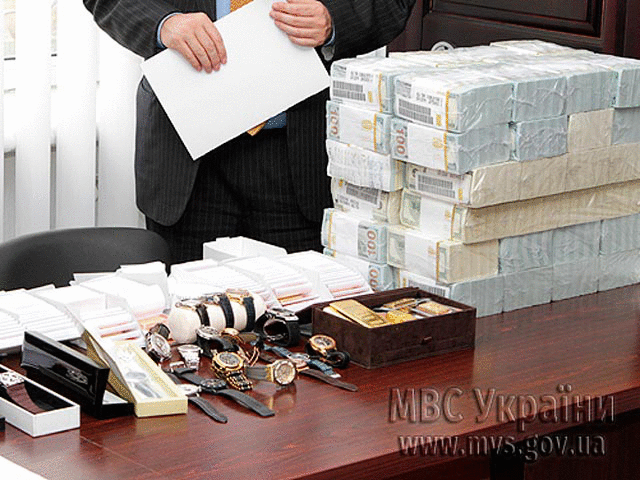 The head of the Ministry of Internal Affairs of Ukraine Arsen Avakov, who regularly reports on his page in
Facebook
about loud revelations, reported on the shocking results of a search in the apartments of the former Minister of Energy Eduard Stavitsky. They found 42 kg of gold and cash on 4,8 million dollars, from which Avakov "went a little crazy" - as a person, not as a minister.
A little later, information about the searches was confirmed by an official report of the country's Ministry of Internal Affairs, attaching a few photos showing money piles, gold bars, watches and valuables. Also found documents for real estate and registration of foreign companies in offshore jurisdictions, said Avakov.
According to "
Ukrainian truth
", searches were conducted in three apartments of Stavitsky, as well as in an office room owned by Stavitsky's wife.
According to the publication, Stavitsky is undergoing criminal proceedings opened on the facts of crimes committed by persons from among the top leadership of the state under articles "misappropriation, embezzlement of property through abuse of official position on a large scale", and also "legalization (laundering) of proceeds from crime ".
"Then I'll say as a person, not as a minister. After receiving a report on the results in the morning, I've lost a bit of such information. Well, how much would you have to steal, so that such a" little thing "should be left at home for pocket money! - commented the head of the Ministry of Internal Affairs Avakov.