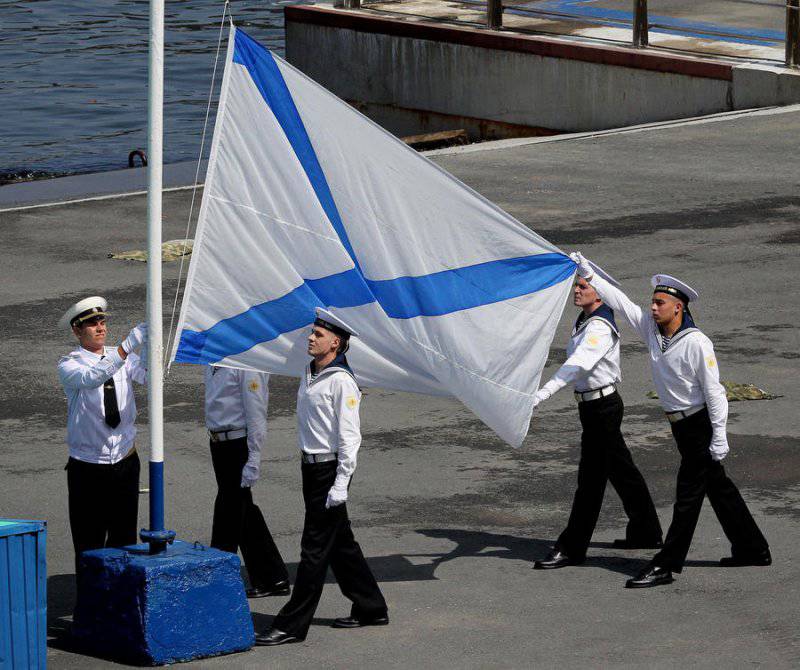 This morning, the submarine "Zaporozhye" began to prepare to sail. According to the commander of the submarine division of the Black Sea Fleet, captain of the first rank, Anatoly Varochkin, the Ukrainian crew divided into opponents and supporters of service as part of the Russian Navy.
"Half of the crew of the submarine is ready to serve and fulfill the assigned tasks, they know their boat and will continue to serve it. Opponents from among the crew left the ship, including the commander ", - said Varochkin in an interview with RIA News.
Together with the submarine "Zaporozhye" in the submarine division of the Black Sea Fleet will now be four units.
The authorities of Crimea announced the nationalization of all state property in the peninsula. This category includes ships and coastal units of the Ukrainian Navy. To date, Russian flags have raised over 70 units and ships.
Recall that in Crimea on March 16 a referendum was held on the status of autonomy, more than 96% voted for the inclusion of the peninsula into Russia. Two days later, 18 March, the parties signed a corresponding agreement. Yesterday, Vladimir Putin signed a law on its ratification and the entry of Crimea and Sevastopol into the Russian Federation.
In Ukraine, 22 February, there was a change of power, with signs of a coup d'état. The Verkhovna Rada removed the legitimate President Viktor Yanukovych from power, changed the constitution and called elections for May 25. Yanukovych said that he was forced to leave the country under threat of physical violence and remains legally elected head of state. Rada's legitimacy raises doubts in Moscow.