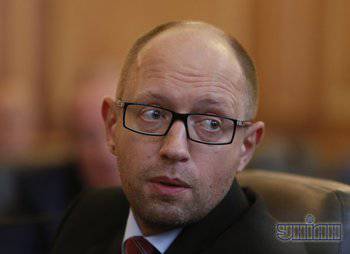 The best epigraph to this material will be the Russian proverb "Friendship is friendship, and money - apart."
While some of. together they jumped on the Maidan, proving that they were not Muscovites, Muscovites, in fact, were engaged in business. That is, considered money. And counted ...
Dmitry Medvedev voiced the following:
In 2010, the so-called Kharkov Agreement was concluded. Ukraine has prolonged the stay of Black Sea ships in Sevastopol since 2017
fleet
right up to 2047. And Russia undertook to pay for this and, moreover, to provide a discount on gas for Ukraine. Even more, to date, Russia has provided Ukraine with something like an advance. That is, even before 2017, it provided not much, not less, but 11 billion dollars. Declaring your friendliness and all that.
But recent events have somewhat changed the course.
stories
. Driven to extremes, the Crimeans, in accordance with the UN Charter, went where the impostors from the Maidan sent all Russians. That is, in Russia. And they took with them the whole peninsula with all its contents.
What happens? We don't have to pay for bases in 2017. For only a complete idiot will pay for his. But Ukraine has already received an advance. Hence, the money should be returned. The deal, scheduled in 2017, will not take place. Money back, dear, money back.
And, instead of roaming abroad and podmahivat all the agreements there, the Prime Minister Yatsenyuk should have been concerned about the return of debts.
I am already silent that Ukraine should already have 2 billion dollars for the supplied gas. And 3 billion dollars for TOT loan ... Total - 16 billionaires. Ohoho ... layout.
Funny situation. He sat in the chair - should. But once sat down - must be given. Prepare the money, Yaytsenyuk. And quickly. Polite people are polite only when everything goes according to their scenario.