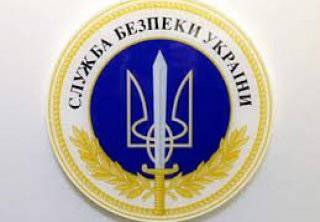 The Security Service of Ukraine has detained a citizen of the Russian Federation V. Makarov, a staff member of the Main Intelligence Directorate of the General Staff of the Armed Forces of the Russian Federation. This is the press service of the SBU.
"It has been established that a foreigner was on the territory of Ukraine for two years under another's identification data, as a citizen of Ukraine, and actively recruited our citizens, mainly military personnel, to obtain information constituting state secrets," the SBU said.
The SBU said that under the cover of an officer of the PA "Anti-Corruption Committee of Ukraine", the Russian spy was collecting compromising materials of a corrupt nature to state officials and transferred them to Russia to blackmail Ukrainian officials. One of the TV channels reported that the spy was wearing a long leather coat, from which two daggers could be seen. It is also reported that this is an employee of the Russian GRU.
20 March in Chernigov, a man was detained while he received documentation classified as "secret" about the latest homing warheads. According to the conclusion of the state expert on the issues of secrecy, documents received by a foreigner refer to information the disclosure of which creates a threat to the national interests and security of the state. The Security Service of Ukraine began criminal proceedings under the h. 1 Art. 114 (espionage) of the Criminal Code of Ukraine.