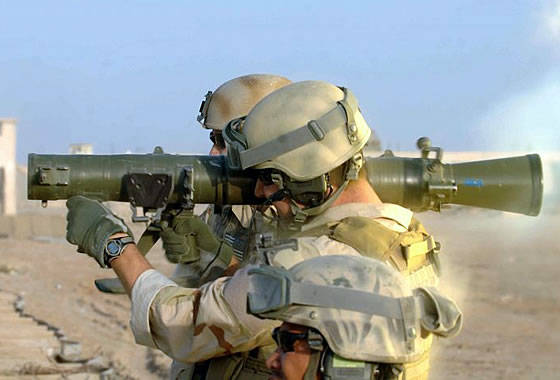 Saab has announced that the Karl-Gustav mobile anti-tank grenade launcher (M3 MAAWS in the USA) has been included by the United States Department of State in the list of official procurement (Program of Record).
This means that a portable grenade launcher, which has been used by the US Special Operations For a long time, will now become the standard armament of light infantry units of the US Army.
The inclusion of the M3 "Karl Gustav" grenade launcher in the official list will make it possible to more quickly deliver this weapon to the troops. As expected, the Karl-Gustav grenade launcher will fully satisfy the requirements of the US Navy for this type of weapon.
According to the Saab company, the customers of the Karl-Gustav grenade launcher, the first version of which was put into service in the 1948 year, are currently around 40 countries. Famous customers include the armed forces of Australia, Austria, Belize, Venezuela, Germany, Ghana, Denmark, India, Ireland, Canada, Lithuania, Malaysia, the Netherlands, New Zealand, Nigeria, Norway, Portugal, Singapore, the USA and Japan.
Over a long period of time, the weapons system has been continuously upgraded to meet new requirements.
The current version of the M84 3-mm grenade launcher is an easy-to-recharge weapon system with a weight of about 10 kg (without IR sight).
M3 is capable of hitting targets at a distance of up to 1,3 km using various types of ammunition, including high-explosive fragmentation, anti-tank cumulative, high-explosive fragmentation dual-use.
Currently, Saab is developing a new lighter version of the Karl-Gustav grenade launcher. The development of a new ammunition, which received the designation HEAT 655 CS (for Confined Spaces - for closed space), was recently completed.