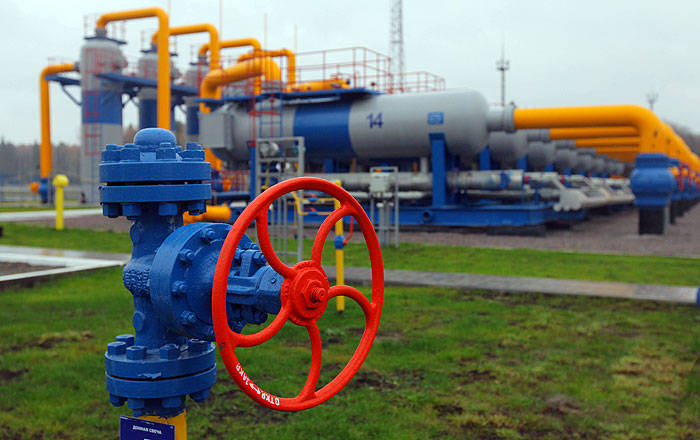 After the annexation of Crimea to Russia, a discount on gas for Ukraine for basing the Black Sea
fleet
cannot be applied, said spokesman for the President of the Russian Federation Dmitry Peskov. "There is no longer such a concept as a gas discount for Ukraine for basing the Black Sea Fleet. Now it cannot be applied either de jure or de facto," Peskov said in an interview with the Vedomosti newspaper.
According to him, in the event of a return to gas pricing with Ukraine under the contract of 2009, the additional agreement on the fleet will be considered invalid.
This document was signed in Kharkiv in April 2010 by Viktor Yanukovych and then-Russian President Dmitry Medvedev. The Kharkiv agreements provide for a discount of $ 100 to the price of 1000 cubic meters of fuel obtained using the formula of gas contracts 2009 of the year up to and including 2019, in exchange for extending the lease of the Black Sea base of the Russian fleet for 25 years - up to 2042. With this discount, last year Ukraine paid about $ 400 for gas.
In December, after the Ukrainian authorities refused to sign an association agreement with the EU, as well as to support the country's economy, the Russian authorities provided another discount, reducing the price by almost a third - from $ 400 to $ 268,5.
In early March, the head of Gazprom, Alexey Miller, announced that it had been decided since April not to prolong the effect of this discount. He explained this with the debts of Ukraine and the failure to fulfill the agreements reached during the signing of the contract. According to Miller, Ukrainian debt currently stands at over 1,8 billion dollars.
The day before, the head of the Ukrainian Ministry of Energy, Yuriy Prodan, speaking in Brussels, suggested that from April 1 the price of Russian gas will rise to $ 378 - 380 per thousand cubic meters. "But there is a risk that we may not receive (discounts. - IF) $ 100, which we should receive, based on the agreement on the basing of the Russian Black Sea Fleet in Ukraine," the minister said.