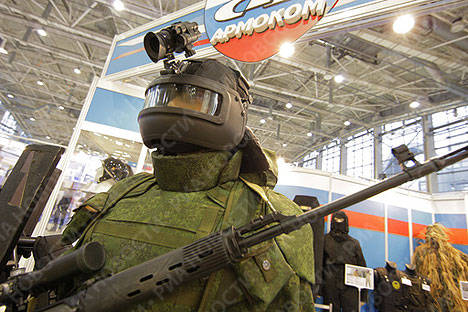 Back in 2009, in Moscow, at the Interpolitex-2009 security systems exhibition, a representative of the Central Research Institute (CRI) of the Russian Defense Ministry stated that, at the request of the Ministry of Defense, the research institute had begun work on the "second generation" combat equipment 21.
A new outfit is being developed for the airborne troops of the Marine Corps and Ground Forces, and it is planned to complete work on the creation of a new outfit in 2015. "Fighter-21" will be much easier than the first suit, will include life support systems, defeat, protection, control and energy. According to the creators of the new suit, "Fighter-21" in its effectiveness will not have analogues in the world. They also note that the existing set of first-generation combat gear already surpasses all of its Western competitors in some characteristics, in particular, in the degree of protection.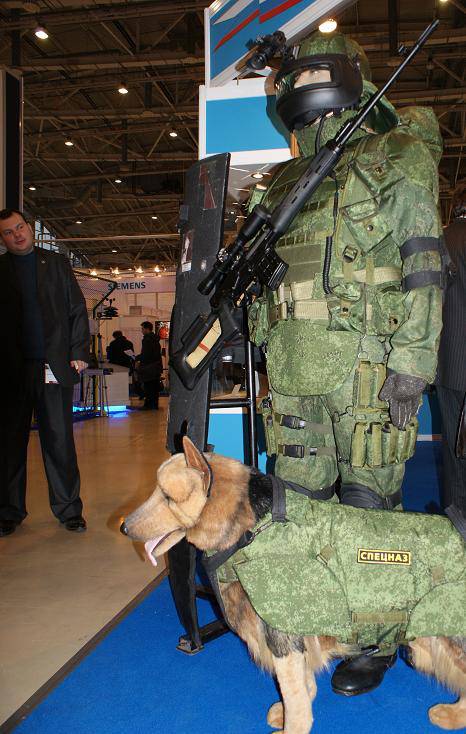 The promises of developers, of course, can not but rejoice - it is not known whether the costumes themselves will please in the future. It is already becoming a tradition in Russia that the most advanced and promising developments remain only prototypes, experimental models or, at best, are produced by microscopic batches.
The total amount of investment in advanced development is approximately 35 million dollars. Americans in the same purpose invested about 1,5 billion dollars.
But despite all the advantages of new equipment, few people believe that the "Fighter-21" will go into mass production. Maybe these suits can be used only by elite units and then in limited quantities. Sadly, this is a standard situation for today's Russia, the same was the case, for example, with "Shark" and others ...