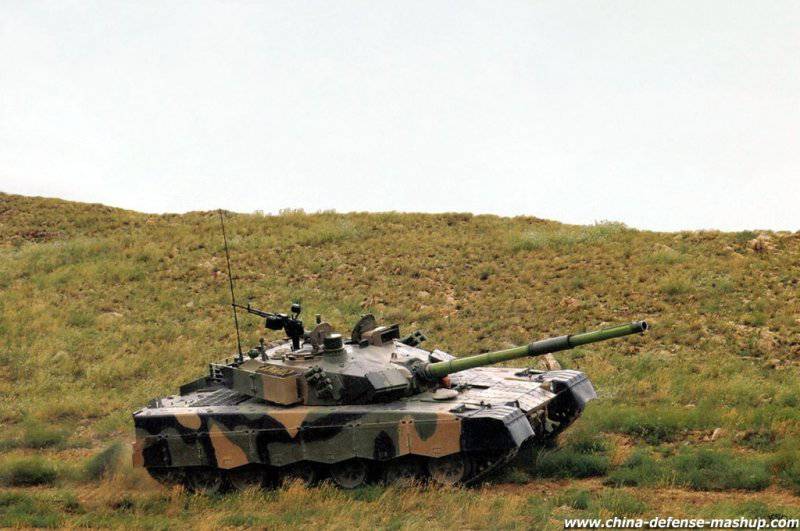 The Stockholm International Peace Research Institute released the 17 report, stating that China took the 4 position in the world in arms exports, mil.news.sina.com.cn. reported today.
Chinese buyers
weapons
steel 35 countries, the first three places are Pakistan, Bangladesh and Myanmar. Western media believe that middle-income countries are importers, but China can eventually enter the market of developed countries.
China and Pakistan jointly developed the JF-17 fighter and the main Khalid battle tank. Russian Agency RIA
News
reported that in the 2012-2015 years, Pakistan will receive six Chinese F-22P stealth frigates totaling $ 970,9 million. The ship is equipped with an 76 mm gun mount, anti-ship and anti-aircraft missiles and a Z-9 helicopter.
The report also said that China has the opportunity to defeat Western companies in the competition for the supply of military equipment to Algeria, Morocco and Indonesia. In August 2010, an American source for Defense News reported that Morocco had purchased 150 Chinese main combat
tanks
VT1A (pictured), which will become the basis of the tank fleet of this country in the next 20 years. These tanks are better suited for operations in desert conditions than the American M60A3 and French AMX-30 armed with the army. The tank, created on the basis of MVT-2000, has a combat weight of 49 tons, has increased mobility, is equipped with a modern fire control system and a powerful 125 mm smoothbore gun, capable of hitting moving targets at a distance of 2000 m. The tank has a modern thermal imager adapted for operation at high outdoor temperature in dusty sandy environments.
In 2009, Algeria purchased the Chinese training ship, which is the largest in its
navy
. At the beginning of this year, deliveries of 50 Chinese 155 mm PZL45 self-propelled howitzers began.
Indonesia and Thailand have chosen the Chinese C-802 anti-ship missiles for their Navy. RCC has a length of 6,8 m, warhead weighing 165 kg and a range of more than 120 km.