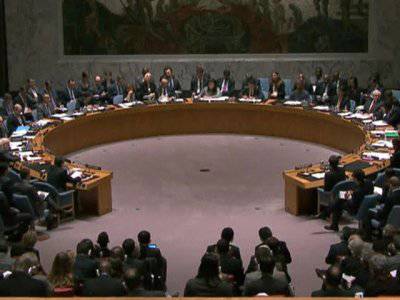 Croatian politician Ivan Šimonović, the UN emissary who visited Ukraine, acknowledged cases of oppression of the Russian-speaking population. He reported this to the UN Security Council. The meeting in New York ended a few hours ago, recalls "Russia 24".
According to Shimonovich, the organization received an invitation from the Crimean authorities to visit Simferopol to assess the situation on the peninsula. Nevertheless, the West continues to speak out in condemnation of Russia and calls on Moscow to engage in direct negotiations with Kiev. Permanent representative Vitaly Churkin said that our country is ready to cooperate with everyone who is genuinely interested in normalizing the situation in Ukraine.
"Russia is ready to cooperate with all international partners," the Permanent Representative noted. "Russia's proposal to create a support group for Ukraine could help resolve the Ukrainian crisis. We are waiting for a positive response to our initiatives. We are still focused on continuing to discuss proposals aimed at February 21 agreements - with the aim of restoring order and stopping the provocations of ultra-radical forces against our compatriots in Ukraine. "
Vitaly Churkin said that the people of Crimea exercised the legal right to self-determination. Moreover, in accordance with international laws and without external influence. And this choice, he said, must be accepted and respected. "Crimeans, with the support of the entire Russian people, will do everything possible to preserve peace and tranquility," said Vitaly Churkin. "No provocations will prevent them from doing so."
He reminded the audience about one of these provocations. "In Simferopol, a sniper from an unfinished building opposite the Ukrainian military unit fired a rifle in the" Maidanovsky style. "Two were killed: an unarmed soldier of the Crimea's self-defense forces and a Ukrainian soldier," Churkin said. the permanent representative of Ukraine, there was not even a mention. Yatsenyuk and Turchinov immediately took advantage of this clearly planned provocation, urging the Ukrainian military to use
weapon
. Against who? Against your fellows? "
Especially sharply the Russian position was criticized by the US permanent representative Samantha Power. She even turned to insults, so that Vitaly Churkin was forced to remind her of diplomatic norms. "Mrs. Power began by mentioning Tolstoy and Chekhov, and ended up at the level of the tabloid press," he said. "We categorically do not accept offensive statements about our country. Ms. Power should firmly grasp this if the US delegation counts on our cooperation security. "