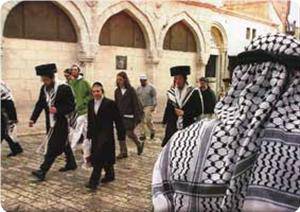 About fifty thousand citizens of the Russian Federation live in the Gaza Strip. Basically, these are women who married Palestinians, reports
Palestinian Information Center
.
Now the Russian community of Gaza is discussing a plan to contact the constitutional government of I.Haniyi and initiate a referendum on joining Russia.
"Moscow said it would protect its citizens, no matter where in the world they are," says N., one of the community activists who joined the initiative group. "Meanwhile, we have been living in a state of life threatening for us and our children from the side of Israel for a long time already." During the war, "Cast Lead" were killed several Russians. The "Israeli" blockade condemns us to survival. Recently, the Egyptian junta joined this blockade.
N. says that the idea of ​​turning to Russia is inspired by life itself. Those rules of the game that have introduced the United States and the West into modern political life are, in fact, just a derivative of the "jungle law": the one who is stronger is right. Weak Palestine can not resist the Zionist oppression, which has a variety of forms. And if Gaza becomes Russian, there will be strong, well-equipped borders, modern
weapon
It is even possible that the nuclear, and then the Zionist "Israel" and the Egyptian junta will be very different to talk with the Palestinians.
As for Ramallah's "permission" to hold a referendum (this is the main "accusation" of the West to the Crimea: they say, they did not consult with Kiev), it is not required because Abbas has been illegitimate for more than five years, like the parliament that has not been re-elected constitutional deadlines.
Answering the question that Russia is geographically far from the Gaza Strip, N. responds that this is not a problem: "Is Gibraltar just next to Britain or the same Falkland Islands?"
N. has no doubts about the results of the referendum. "Our families, families of women with Russian passports, with many children, relatives, have quite a high prestige in Palestine. And, of course, many will support us. Do not forget also that Russia has always enjoyed sincere respect among the Palestinians."