The cross gun was purchased by the owner in 1983 in an antique shop in the small town of Enniskillen, which is located about 100 kilometers southwest of the city of Belfast in Northern Ireland.
History
the gun is associated with the independence movement of Ireland (1867 year - the uprising of the Irish Catholics). Pistol-cross belonged to members of the Irish independence community. Some of them were indeed clergymen, some of them dressed in cassocks of priests for the purpose of conspiracy, fearing the British, therefore
weapon
masked in a crucifix.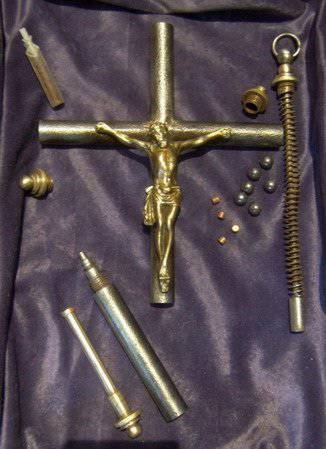 The gun with a capsular shock lock, made in Ireland, approximately in 1865 — 1870 year, the length of the weapon 330 mm, tire 190 mm, caliber .38. The body of the gun is made in the form of a crucifix: a cross of iron, the figure of Jesus and the tips of the cross are made of bronze. The barrel length is 100 mm screwed to the bottom of the cross.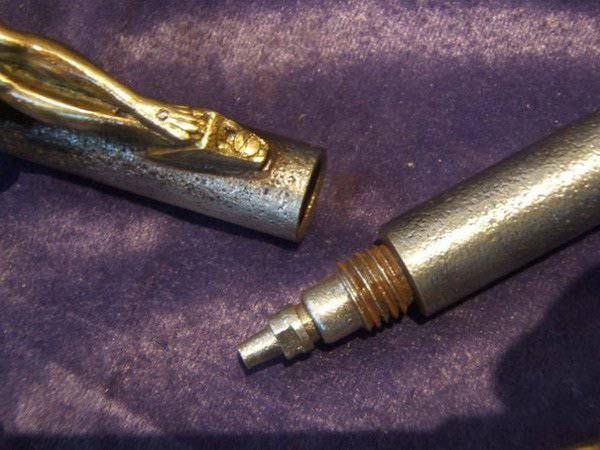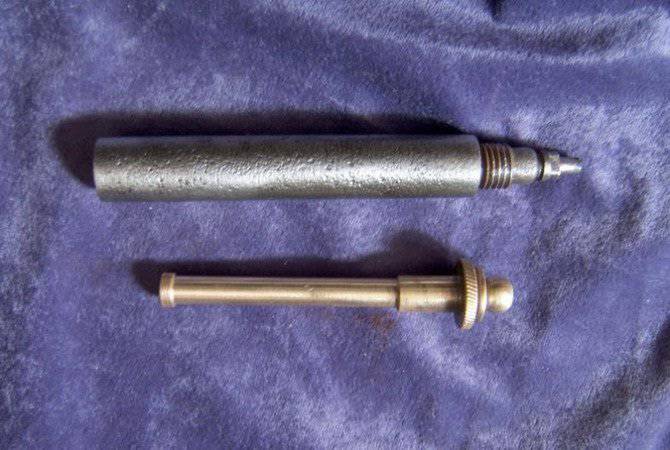 The threaded part of the barrel has a brandtube nipple (nipple) for placing the capsule on it. The gun is equipped with black powder and a round bullet.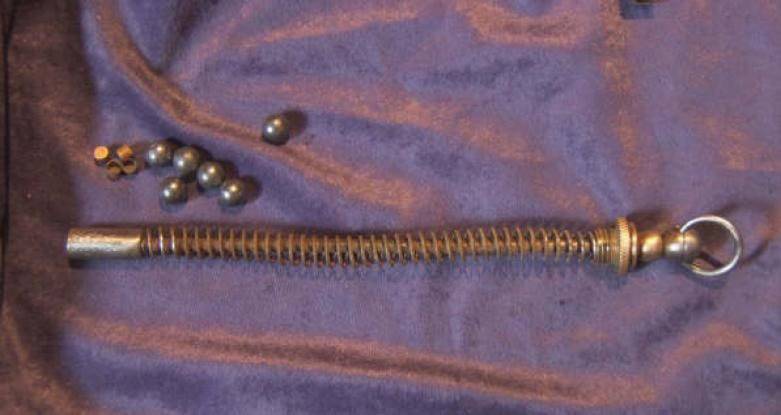 The impact mechanism is mounted at the top of the cross and is a spring-loaded drummer. To charge the gun, you must unscrew the barrel from the bottom of the cross, equip it with gunpowder, a bullet and put a cap on the brandtube nipple, then wrap the barrel in its original place.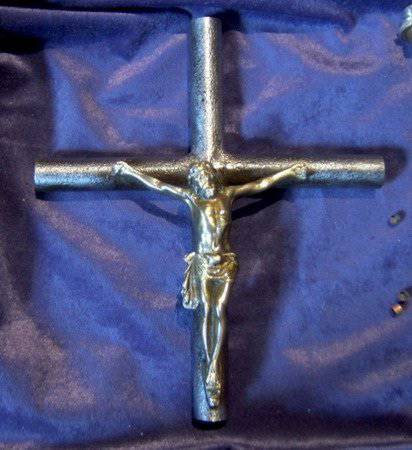 Since the lower part of the cross was closed with a plug for masking, it was necessary to remove the plug from the barrel bore to produce a shot, then pull the drummer at the top of the cross and release it. The drummer, carried away by the mainspring, smashed the primer, which ignited the powder charge - a shot occurred. On the surface of the pistol-cross, probably due to clandestine production, there are not any markings or markings.