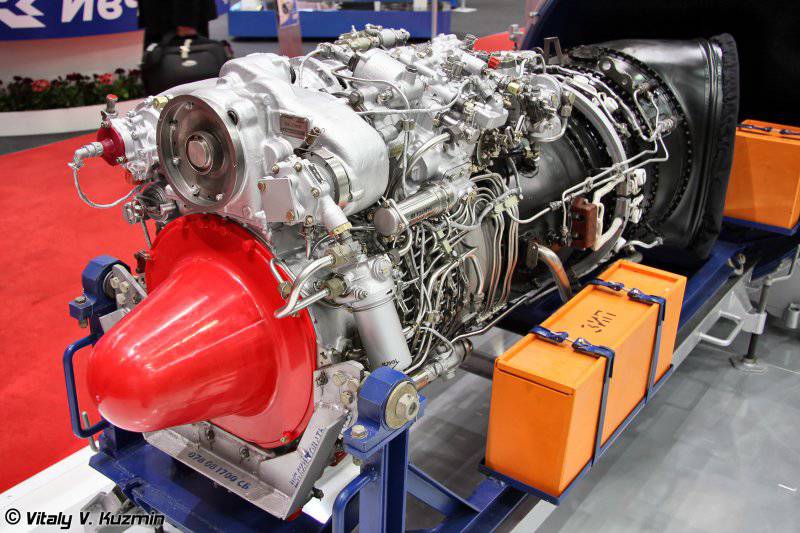 Events in Ukraine will not affect the delivery of the Mi-28H Night Hunter helicopters for the Russian Air Force, which are equipped only with Russian VK-2500 engines.
According to a source in the military-industrial complex, the import substitution program, which includes, in particular, the transfer of production of helicopter engines from the Ukrainian enterprise Motor Sich to Zaporizhia on the territory of Russia, is being implemented in accordance with the task.
This year it is planned to release 50 engines VK-2500 in the Russian cooperation. In general, the program provides for the release in Russia of the order of 300 – 320 engines per year, including 250 in the interests of the Ministry of Defense of Russia, as well as for a foreign customer.
To reach this indicator is planned in 2015 – 2016. "Immediately, it is hard to fully switch to import substitution in all positions. This requires some effort, but this task is worth it, the representative of the military-industrial complex stressed. - At the moment, the main units - the gas generator and the combustion chamber are already fully manufactured in Russia. Therefore, now everything depends on increasing the production capacities of Russian cooperators. "
The main production of VK-2500 will be conducted at the new site of Klimov in the Primorsky district of St. Petersburg, which will be fully operational in the summer of this year. In addition, VK-2500 is being repaired in the amount of one hundred units per year. "In the interests of the Defense Ministry," Night Hunters "will be one hundred percent only with Russian engines manufactured by Klimov," the specialist said. As for foreign customers, in particular Iraq, which has signed a contract with Russia for the supply of Mi-28HE helicopters, nobody forbids equipping them with Ukrainian-made engines, the representative of the military-industrial complex said.