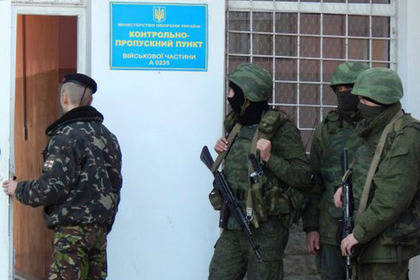 The rally participants at the headquarters of the Ukrainian Navy on Wednesday cut off the fencing of the unit and broke into its territory.
An alarm signal sounded on the territory of the unit, the Ukrainian servicemen lined up a living chain in front of the protesters. Their ranks crumpled the cars of activists who spread out across the headquarters territory.
Meanwhile, Sevastopol continue to urge the Ukrainian military to leave the part, there are heated discussions, turning into fights. An ambulance carriage is called.
Ukrainian flags on flagpoles under the national anthem of Russia and applause of Sevastopol changed to state and Andrew's flags.