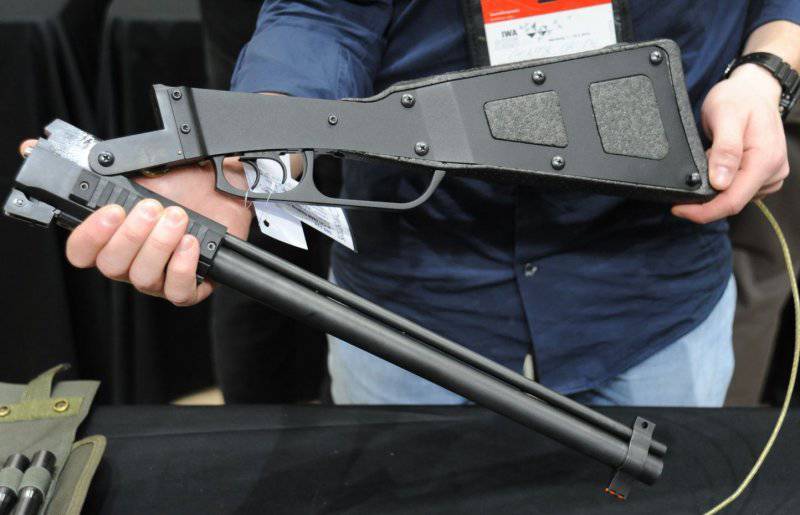 Following the unveiling of the Little Badger 22 caliber single-barreled rifle last year, Armi Chiappa has returned to the long-barreled survival rifle segment with a model that reflects the idea of ​​versatility and originality. She was shown in Las Vegas at the SHOT Show and in Nuremberg at IWA & OutdoorClassics 2014.
X-Caliber is a combined carbine that is easy to carry due to easy and quick folding. Because of its technical characteristics, for example, in Italy it can only be used in sports, but where it is not prohibited by law, this karabiner can be used as a hunting rifle.
weapons
.
In the production of the combined rifle Chiappa X-Caliber used steel and aluminum. In the butt there is a polypropylene insert for ammunition. With its design, the carbine resembles the M6 rifles, which were the weapon for the survival of American military pilots after World War II. Under the steel box is a large lever that opens the barrel for loading and charging the drummer. For shots from two vertical barrels, two independent triggers are used.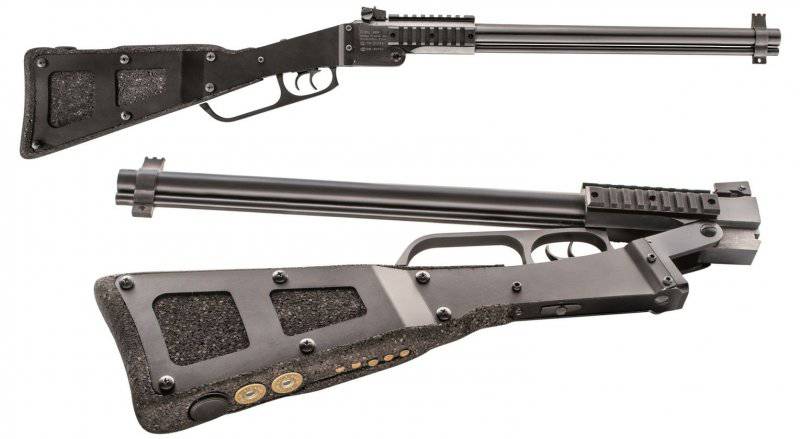 The rifled carbine barrel is designed for factory Long Rifle 22 cartridges of caliber, the smooth barrel for Magnum 12 cartridges of caliber with a 76 mm chamber. Included with the weapon comes eight different metal trunks, the length of which is 8 inches. They are inserted into the breech bore tipping guns 12-th caliber. This kit was invented by American Tim Ralston. In consequence, he transferred the rights to his invention to Chiappa.
The X-Caliber combo carbine easily converts to a range of different calibers, including .380 ACP, .357 Magnum, 9mm, .38 Special, .44 Remington Magnum, .40 Smith & Wesson, .45 ACP, .45 Long Colt as well as .410 and 20 smoothbore calibers.