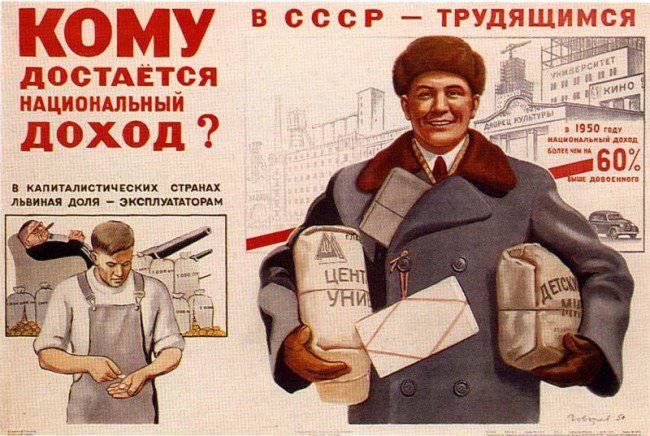 The entire "civilized" Western world takes sanctions against Russia, forgetting that we can harm them much more.
At the time of the collapse of the USSR, with the help of the oligarchs created by them, many assets of our Motherland were collapsed and grabbed. Almost all the goods in our stores belong to foreign corporations, eagerly sucking real money from our country. With this money they carry out orange revolutions in the world. People are dying, destinies and dreams are breaking, we are nobody to them! Just a market for evil corporations.
In connection with the non-recognition of the Crimean referendum and free will of the people, as well as due to intervention in sovereign states (Iraq, Libya, Syria, Yugoslavia, Ukraine, Venezuela, Afghanistan, etc.) I urge to boycott the goods of large companies from the USA and Europe.
Procter and Gamble (Myth, Tide, Ariel, Pampers, Fairy, Dreft, Old Spice, Allweiss, Pantin, Gillette, Blendamed, Head and Sholders, Lenore, Vella, Oral Bee, Savegard, Max Factor, Camei, Brown, Bruno Banani , Christina Aguilera, Diskret, Mex, Naturella, Hugo Boss, Herbal Esenzes, Gucci Parfums, Eskada, Olya, Shamtu, Tampaks, Venus, Ac, Ambi Pur, Comet, Duracell, Mr. Proper). Imagine the scale of the exported funds only one company. One of the shareholders of Procter and Gamble is the Bush family.
Unilever (Dove, Aks, Timotey, Lipton, Brooke Bond, Seth, Sansilk, Inmarko, Domestos, Klia Vita Abe, Glorix, Calve, Baltimore, Knorr, Rama, Beseda, Reksona, Pyshka, Bonjour Cream, San, Kalina Concern , Pure Line, Black Pearl, Velvet Pens, One Hundred Beauty Recipes, Forest Balsam, 32 Bionorm, Frost, Little Fairy, Drakosha).
Henkel (Fa, Persil, Somat, Lusk, Gloss, Denis, Pemos, Wernel, Pril, Pemolux, Somat, Bref, Klin, Palette, Moment, Schwarzkopf, Diadem, Brilliance, Schauma, Gliss Cur, Taft, Diademin).
Karlsberg Group (Baltika, Yarpivo, Arsenalnoye, Tuborg, Karlsberg, Zhatetsky Goose, Great Circle, Asahi, Khlebny Krai).
San Inbef (Klinskoe, Siberian Crown, Bagbir, Staropramen, Hugarden, Bad, Stella Artois, Lowenbrau, Fat, Chernigov).
Heineken (Hunting, Dr. Diesel, Three Bears, Okskoe, Stepan Razin, Sheehan, Sagittarius, Baikal Coast, Amurpivo, Pete, Bochkarev, Free Siberia, Krushovitsa, Zlatopramen, Pauliner, Gesser, Guinness, Foster, Buckler).
Pepsico Russia (Favorite, Miracle, Agusha, Village House, Zdrayvery, Imunnele, Essentuki, Russian Springs, Miracle Yagoda, Cheerful Milkman, Lambert, 33 cows, 100% Gold, Granfort, Frugurt, Majitel, J 7, Bi-Max, Everves, Adrenalin Rush, Russian Dar, Aqua Mineral, 7 Up, Mirinda, Pepsi, Hi, Tropicana, Orchard, Tonus, I, Northern Berry, Hruss Tim, Cheetos, Lace.
Coca-Cola (Good, Rich, Mug and barrel, Bon-Aqua, Cola, Sprite, Schweppes, Bern, Fruittime, Carry).
Nestle (Kashi "Bystrov", chocolate factory "Russia", Nescafe, Maggi, Nesquik, Kit-Kat, Nats, Bon-Pari, ice cream Extrem, Maxibom, Mega, Pochemuchka, 48 kopecks, Boyarskoye).
Mars (Katsan, Chappi, Kitekat, Pedigri, Perfikt Fit, Royal Kanin, Sheba, Whiskas, Bounty, MM Dens, Mars, Snickers, Dove, Milky Wei, Twix, Korkunov, Orbit, Eclipse, Huba Buba, Rondo, Skitels, Rig Spermint, Starburst, Dolmio and Ankle Bens sauces).
Mention should also be made of the companies Colgate, President, Parmalat, Danissimo.
Do not attend Hollywood movies in cinemas, give up "McDonald's" and his ilk. Every season we change the oils and fluids in our cars, we have developed excellent oils from LUKoil and Gazpromneft.
Only now, having studied the topic fluently, I understand how difficult it is for our manufacturers to develop. Yes, they are simply not allowed on the shelves (all retail spaces are paid for and divided among the giants)!
It is clear that ordinary people work in factories, they receive salaries (mostly black), however, the effect will not keep you waiting. We ourselves can feed ourselves, create competitive products, plants and factories will not remain empty, otherwise the situation will not be changed. Only we, the inhabitants of our Motherland, without any deputies and officials who have so long and tediously declared support for small and medium-sized businesses, creating some committees of idlers and grabbers and are not really deciding anything (this is how the legs of corruption grow) our industry to a new level!
I declare that I do not impose a call on anyone, everyone decides for himself what country he wants to live and raise children, and I propose already a small list of those companies that belong to our industry, which is not at all inferior to Western brands. I ask everyone to the best of their awareness to add to the list in the comments!
And a bit more.
Nefis Cosmetics (Aos, Bimaks, Sorti, Biolan, Love, Feather, Forest Glade, Healing Herbs, My Curls, Autumn Waltz, Forest Glade, Krestovnikov Brothers).
Nevskaya Cosmetics (Eared nannies, Sarma, Dew, Vorozheya, Mr. Chister, New Pearls, Tip-Top, Wonderful Garden, Flowers of Love).
Moscow brewing company (Zhiguli, Khamovniki, Mospivo, they also produce a lot under license, I think you should not stop at them.
Tomskpivo (Velvet, Riga, Live, Great Beer, Kruger, Nefiltroff).
Barnaulpivo: (Czech lev, Bohemian, Zlatogorye, Expatriate, Prival, Altai, Barnaul live, Velvet, Altai source, Rye crust).
Vyatichpivo: a large assortment.
I practically know nothing about food. Once again I ask you to supplement your comments in the comments.
I am not an expert, but a simple patriot of my Russia. Answer the threat of the West!