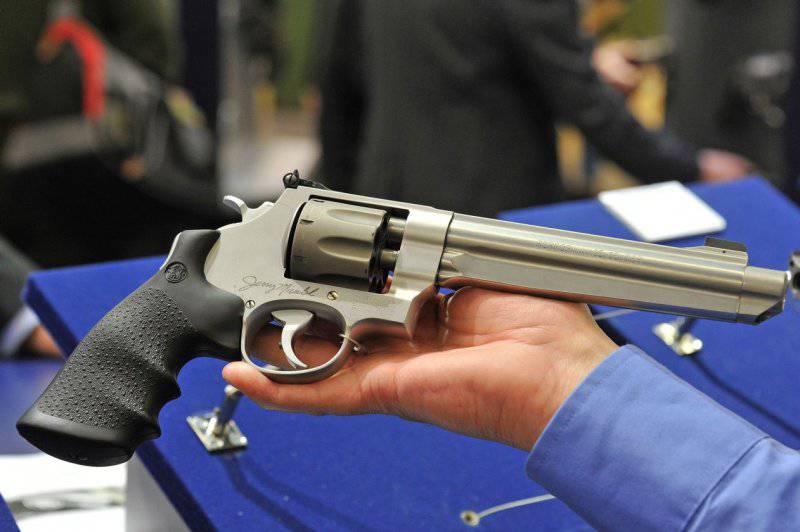 Sometimes even geniuses need help. In each field of activity, including the production of firearms
weapons
, technicians need advice from professional users, which will satisfy all their needs.
This is the path taken by one of the best weapon development laboratories on the planet - Performance Center Smith & Wesson - whose specialists turned to the legendary champion Jerry Mikulek for advice. They were working on a model with a long barrel - an 8 round 9mm revolver for competitive shooting.
The fruit of this joint collaboration is the Smith & Wesson 929 Performance Center "Jerry Miculek Signature Model" revolver - "the model signed by Jerry Mikulek." It was presented this year during the IWA & OutdoorClassics exhibition, which took place in Nuremberg.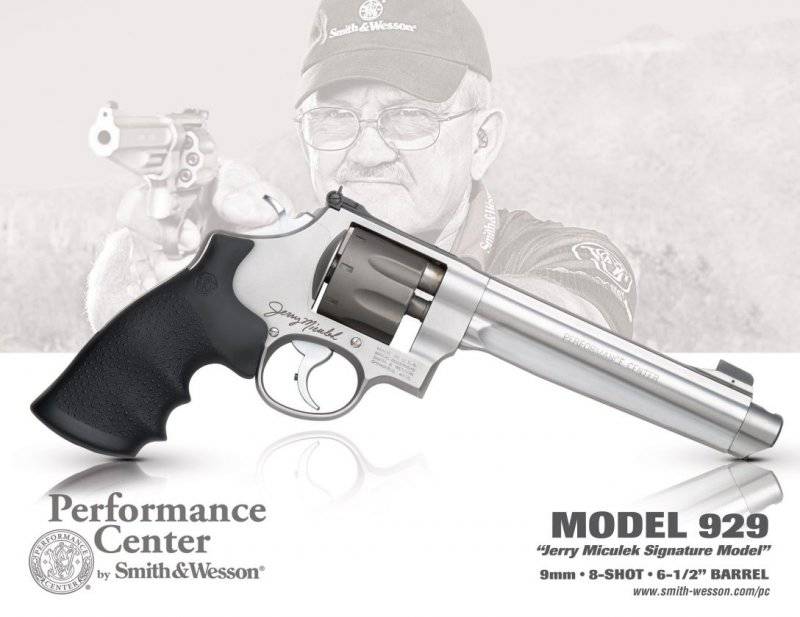 The Smith & Wesson 929 Performance Center revolver uses 9x19mm Parabellum cartridges. Its total length is 311 mm and the barrel length is 165 mm. To reduce the weight of the revolver, a stainless steel frame is used, as well as a titanium alloy from which the drum is made.
Features of the new Smith & Wesson 929 include a removable expansion joint, glass bead blasting, chrome trigger dip adjuster, mock clip cutout drum, synthetic grip cheeks and Jerry Mikulek signature.
It is also worth noting that this revolver is equipped with mechanisms that were manually tuned to the Performance Center wizard. This provides it with unique descent characteristics in single and double action modes.