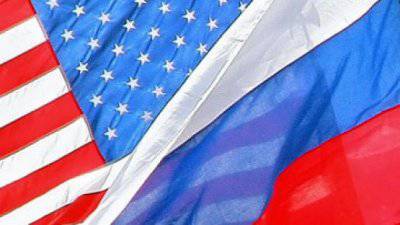 Stephen Cohen from Princeton says he is a true American patriot, not his critics. Princeton and New York University Professor Emeritus Stephen Cohen recently appeared in a rather strange company.
This scientist with progressive views in general is married to Katrina Vanden Huvel (Katrina vanden Heuvel), editor in chief of the publication left Nation. His views on the Ukrainian events make Americans understand the point of view of Putin.
In his article Distorting Russia, Cohen wrote that the "demonization" of Putin in
the news
tantamount to poisonous and bad media practices bordering on Cold War alarmist statements.
Others go even further. They praise Putin for his active and tough actions and fiercely upholding Russia's national interests. Conservative icon Pat Buchanan recently asked whether it was too much to compare Putin with Hitler, and quite naturally came out in defense of Putin's policy against gays.
The author of American Conservative Rod Dreher (Rod Dreher) agrees with Buchanan, and the former mayor of New York, Rudy Giuliani (Rudy Giuliani) praises the Russian president, stating that this is "the man who is called the leaders." Even Sarah Palin, as you know, is looking at Russia from the window of her kitchen in Alaska, and in 2008, the Putin's invasion of Ukraine was inevitable.
But although the opinions of these people remain largely without comment, Cohen was subjected to universal derision, calling Putin apologist. But former House Speaker Newt Gingrich (Newt Gingrich) supported him (who would have thought!).
Cohen says he is - a true American patriot, and those who call for President Barack Obama and the European Union oppose Russian in Crimea, are a threat to our national security.
Cohen is one of the top US scientists in Russia. He was an adviser to President George W. Bush on the USSR, led a course on Russia at Princeton and New York universities, wrote eight books on modern Russian
stories
and he publishes his articles in the Washington Post, Reuters, and other media.
—
What do you think of those who call you an apologist for Putin?
- For those who decry, I have a twofold answer. The reality is that I am the only American patriot among those who attack me. I am a patriot of American national security. Until all this started, Putin was our best potential partner in the world in US national security affairs. I will quote a line from an article I wrote many years ago: "American national security still passes through Moscow."
Discouraging the fact that we saw it in Syria in August, when Putin literally saved Obama as president. When Obama was trapped and did not want to attack Damascus, he could not enlist the support of his own party and congress. Putin gave him Assad and chemical
weapon
.
Putin and [Russian Foreign Minister] Lavrov, in the shadows, Iran pushed for dialogue with the United States because of Obama demanded attack on Iran too. And it is - not to mention the fact that Russia provides transportation 60 percent logistical resources for the needs of NATO and U.S. forces fighting in Afghanistan.
But the problem is that if someone says what he thinks about Russia, he must prepare for insults from other people. In the mail, I usually receive messages of the following kind: "How much does the Kremlin pay you?" Believe me, not enough.
—
And before they called you an apologist for Putin?
"I already went through this because I was old, and it was during the Cold War." Then the dispute was about what are the best approaches to the Soviet Union. Do we need to work on "detente", as it was then called, that is, to create areas of cooperation that mitigate conflicts so that no one uses nuclear weapons.
Passion in those days ignite serious, and in fact, there was persecution of progressive elements. We were called pro-communist forces or pro-Soviet or pro-Kremlin, and even apologists. But the difference was that on our side was an organization called the American Committee for agreement between East and West. It was a kind of a lobby group whose members spoke with Congressmen, with presidents and editors of various publications.
Was Donald Kendall (Donald Kendall) from the company Pepsi Co., Was Tom Watson (Tom Watson), who headed while IBM, and was George Kennan (George Kennan) [by American postwar policy of containment of the Soviet Union], who acted very much alive and active. So in that involved a lot of very well-known conservative people.
In this group there was no clear division into left / right / conservatives / liberals. So if someone wanted to call me an anti-American, then in this case, and the head of IBM should also be called that? In the 90-ies, when Clinton began to promote NATO towards Russia, I began to warn everyone that this would lead to what led to. I wrote about this not only in the Nation, but also in the Washington Post, and in my books. I wrote that if we do this, we will become like Pakman from the computer game of the same name, which goes from west to east and devours everything in its path until it rests on the Russian border.
We have reached the Russian border during the Bush administration, because the Baltic states joined NATO. Then we had one episode in Georgia 2008 year because there we crossed the red line. And we moved it to Ukraine.
I do not understand why people do not see. If you are within 20 years pushes military alliance with political components, including missile defense system, including non-governmental organizations that receive public money and are deeply involved in Russian politics, and hatched the idea of ​​revolutions on Russia's borders, then eventually you will certainly upreshsya in red line. And she, unlike Obama, will begin to counteract this.
Ukraine for these people has always been a coveted prize. They wanted to get it out there and went too far. Any Russian leader who has in his country legitimacy would be forced to do the same, now that Putin is doing. They have begun to counteract.
I say this, and for this I am called Putin apologist. These people do not understand. And they do not care about national security.
Therefore, I am a patriot. I care national security. And whatever we do, it's an old tactic of McCarthyism to prosecute progressive forces.
—
You said that Obama had to demonstrate his "thanks to Putin" by going to the Olympics. Why?
- This is not my main idea, but this is what my mother taught me: when someone does something good for you, do not spit in his face. Have everyone forgotten the September 11 and Boston?
I wrote that Obama should go on one day in Sochi, get up close to Putin, when terrorists threatened to blow up the Olympics to show that in the fight against international terrorism, they stand shoulder to shoulder. It would be a fantastic example of leadership, but he [Obama] just like a snake wriggling on this issue with gay and could not do so.
And now they accuse me of being against gays. I say that we need a united front in the fight against international terrorism, which is violently attacking Russia and hitting us twice, the last time in Boston, but they say one thing: "He's against gays." Well, what is this conversation? These are irresponsible people. They behave unpatriotically, because putting such labels on people is not American. This kind of talk will not benefit the American national security.
If they do not agree with me, let him publish some material, which says that Cohen is wrong in this, and that it is necessary to look at so and so. That would be great. Maybe I did wrong. But I wanted to know why.
And if they consider it a wise policy to move NATO eastward from Berlin, if they violate the promise made to Gorbachev - that NATO will not move east to the east, and even less up to the Russian border, then let them explain why wise policy. But they will not tell you the truth, because the truth is that they want to deprive Russia of all the forces and means to ensure their national security.
Ukraine is a trophy, but they have gone too far, and now we are in an extremely dangerous situation. Extremely dangerous. This is the worst situation in your life. And if you have children and grandchildren, they will have to endure the consequences of what we are seeing today. And this is the fault of the White House, the congress and the European Union.
Putin is not started. He did not want it. He did not really want to. And now he is acting in response. I am not alone in my belief, I just speak from themselves. I warned that this would happen, but I did not listen.
They have ideologues in positions in the Foreign Ministry type Michael McFaul [former U.S. ambassador to Russia]. He - ideologue, not a diplomat. If you appoint such people on basic political positions, and will make such recommendations to the president ...
Do you know what Hillary Clinton said today? She equated Putin to Hitler. And this woman wants to be president of the United States. Lovely as they will have a conversation, if elected.
But how can you negotiate with Hitler? And then she said that of course, it is necessary to reduce tension and to commence negotiations. If so, do not call him Hitler. If you can not explain everything, do not seek the presidency.
Even Obama said that Putin behaves like a spoiled child, loitering by the class. Unworthy of the U.S. president to say such things.
I can not remember, so at least someone spoke so much about Soviet leaders. We did not like Brezhnev, because we did not like its political system, but it was not anything personal. Nixon and Brezhnev got along just fine. They felt sympathy for each other.
Putin, among other things, the most consistent leader 21-century (serial does not mean good or bad). He has been in power 14 years. It rises above all others. The only one who can keep him company, that Merkel.
The last three American presidents were losers in foreign policy were warmongers. You would think that here there is a certain element of envy Putin very successfully represents the interests of their country, and all our presidents spoil. One after another, a failing war.
Exactly think Russian, among other things. I was in Russia in December and asked me why, why they attack Putin? Are they jealous? I had to pause and reflect. I do not know. Maybe it is.
But there is one important point. In a democracy of selected crises through dialogue. And in our country there is no dialogue. There are only those people who say not that Putin raves. And what else is new? He really raves? No. Rave those who call him Hitler. If he is Hitler, but today we have Munich. And if today Munich, tomorrow we have to start a war, right? They think at least one step ahead? No.
They found themselves in the grip of this insane syndrome and declare that we have not seen a life more evil than Putin. But all that he did for them offensive, it raised Russia from its knees. We loved Yeltsin, because he was always drunk and agreed with everything. And here in Russia a sober person appeared, defending her interests - is he correct in seeing them or not. This is what our national leaders should do. But diplomats should sit and deal with all this.
—
You say that Putin is defending national interests - are they right or not. But does this rule out actions by the United States if the United States determines that they are wrong?
- We are debating this. But I would say the following about this. Does Russia even have any legitimate national interests at its borders? The fact is that there is an implicit assumption that she does not have such interests, even in Crimea. But if you start from such a position, it will not lead to anything from the start, because every state, even a small one - and especially a great state - has such interests.
Therefore, I use the following analogy, although it is not perfect. For example, tomorrow Russia will suddenly begin to demonstrate its power — political, economic — in Canada, right on our border, as well as in Mexico. Are we in this case simply say: "Okay, every nation has the right to decide its future destiny?" Can we say that?
But if we claim that Russia should get out of the Crimea, which in itself is ridiculous, what about Guantanamo? It was built in the absolute double standard. I do not know why they think so: because stupid because false, or because it just confused.
My main thesis is that it is not Putin, but we managed to move the line of a new Cold War away from Berlin, where it was unsafe. This we moved it directly to Russia's borders. Maybe it's not the Iron Curtain, but Berlin was divided 45 years. And now we move this line directly on the territory of Ukraine split. A split Ukraine God and history, but not Putin.
—
Do you think that there is absolutely no reason to say that this is wrong when Russia carries out military intervention in Ukraine?
- We do not know whether Putin entered the Crimea or not. We don't actually know that. We are talking about "facts" emanating from Kiev, and in them a lot of misinformation.
—
Do you think that this is not Putin?
"No, no, I don't mean that." We do not know. It seems to me that I know, but I do not have the facts. And as a scientist, I stick to what I know.
It seems that in the Crimea centered around 9000 Russian servicemen. They patrol the streets, guarding the building. They've got a naval base. So by law, by contract, Russia has every right to be there. They've got infantry, protecting strategic facilities.
I think that troops taken from the Crimean naval base are moving across the Crimea. I do not know whether they sent troops across the Russian-Crimean border. Therefore, if we want to use the word "intrusion", we must have accurate information.
Yes, Putin did something. He mobilized the troops stationed there. There is no doubt. Perhaps he violated the terms of the contract with Ukraine on the movement of troops on the naval base. This could be. But have you heard the story about the snipers?
—
Yes, I heard.
- Everyone blamed Yanukovych for using snipers who killed people on the Kiev Maidan. Then I said: how do you know who is killing whom? How can we know about it? I said I have to wait. And now it has become clear what the Estonian foreign minister said to the EU foreign minister. He said that it was not Yanukovych's snipers, but snipers from the right-wing movement operating on the streets, that it was a provocation.
But I do not know if this is true. If it turns out that it's true, can we turn the events around? Can we say that Yanukovych is legitimate and right? Will we be able to return it to Kiev? No, the train has already left. When people like me propose to first consider the facts, and only then make decisions, we are told: "You are Putin's advocates!"
- But the protests in Ukraine still took place, regardless of whether these snipers acted on the orders of Yanukovych or not.
- In November and in December, these were very peaceful protests. And John McCain went there and stood next to one of the fascist leaders, and even hugged him. He did not know who he was. And Victoria Nuland [Deputy Secretary of State for European and Eurasian Affairs], as we now know, was planning a conspiracy to overthrow the government. We now have a tape on which she tells the US ambassador how the Americans will form the new government.
This is called a coup. Yanukovych was elected legally. All stated that the elections were fair.
- Do you see any advantages in the protests?
- Of course. But let me turn it all over to the other side. Let's say the tea party says that Obama, with his Obamacare program, violated American law and the constitution. She surrounds the White House. Tea party members throw bottles of gasoline into the protection of the White House. Obama is running, and the tea party puts Ted Cruz at the head of the White House. Will you call it democracy?
A kind of democracy in Ukraine? By the way, why could not they wait? Before the next presidential election was one year. Why Washington and the EU did not say "no"? We are democratic country, we do not do that. Peaceful protests - that's all we need. But Molotov cocktails at police, we do not leave, because if we started throwing in some democratic capital, police opened fire to.
Look what they did in London. Look what they did in Greece. Look what we did on Wall Street movement Occupy. They did not even show any violence, and we beat them, and watered pepper gas. Here's how we did.
We believe that people have every right to protest peacefully. They get permission, go outside and can stand there until it snows. It is their right - if they do not interfere with traffic. But they can't throw an incendiary bottle at police. This rule is valid in any country, in any democracy. But we suddenly begin to believe that in Kiev you can do that. They are freedom fighters.
So, the democratically elected President Yanukovych is running, and a government appears in Kiev that does not have legal legitimacy either in accordance with the norms of Ukrainian or international law. And we are told that this government is an example of virtue. And then there is the parliament, where they scared the majority of deputies representing the ruling party. And this parliament starts to make crazy laws.
Went there [Secretary of State John] Kerry and tried to reason with them, and I think he did it, because these people have abdicated their promises. Because now the tail wagging the dog.
—
You said that the American mass media incorrectly represent certain aspects of Russia, including the situation with homosexuals in this country. How did the media misrepresent the assault on gay rights?
- Well, the media does not know the story. In Soviet Russia, homosexuality was considered a crime. When I lived in Russia in the 70 and 80 years, our gay friends lived in fear, fearing arrests. They were not even in the closet, they were lowered to the level of the basement.
In 1993, Russia removed homosexuality from criminal acts. After that, gays began to appear in public. Not like this - well, you understand. Then they began to apply for permits to hold gay parades, and the city authorities reacted very negatively.
Why? Russia is a country of tradition. All survey data shows that approximately 85 percent of Russians consider homosexuality to be either a disease or a conscious choice. You and I - we will say that it is terrible. How can you be so primitive? And I will tell you how.
That's how people thought in the U.S. and in my childhood, when I lived in Kentucky and Indiana. And even when I came to New York in 1960-ies. What changed this attitude? Education. Gays fighting for their rights. It was a long struggle.
But even today we have eight or nine states where laws against gays more repressive than in Russia. Russian law was a stupid law because first of all it is not feasible. Secondly, this law provokes homophobia.
But the fact remains. In Russia there is no broad public opinion in support of gay rights. Is absent. He was not there nor 30, nor 40 years ago. I do not remember any Russian who would come to us in the United States and began to tell the American gay, how to fight for their rights.
I grew up in the south, where there was segregation. I don't remember a single Russian who would come there and start teaching blacks how to fight for their rights. This is a general rule. Either you fight for your rights in your country and get them, or you don't. And we simply exacerbated the situation [of gays in Russia]. As my gay friends from Russia say, "yesterday I was just a homosexual, and now I'm an American homosexual." We worsened the situation for gays. Many sensible and politically conscious Russian homosexuals will tell you this.
- Do you think that American intervention has worsened the situation of gays in Russia?
- I do not think, but I know. I can give you the names of Russian lawmakers who told me that they want to get rid of this law, they want to talk about this with Putin. But this cannot be done if this issue is turned into another barricade separating America and Russia. Do you think the situation in Ukraine will benefit Russian gays?
—
But the position of homosexuals in Russia is simply desperate. We have seen a lot of posts on this topic.
- And I did not say that everything is fine with them. But why should we care? Are we going to form a brigade and send her there to free Russian gays? Whether you are black, Jewish, gay or Muslim, in our country you gain rights when you fight for them. That is how democracy works.
And why is that America must go back and deal with the issue of gays if 85 percent of Russians believe that they should not have any rights? They have to fight at home, and most reasonable gays understand this. In our country, it has happened repeatedly.
By the way, until we have fallen into hypocrisy, I recall the data from the New York Times that the violence against gays in New York in 2013 year have doubled compared to 2012 year. Maybe we should first bring order to their streets?
—
What do you think is the purpose of those people who criticize you?
- This is a peculiar form of censorship. I know people from American universities who think the same as me. But they are afraid to speak out, and I embarrass them for it. Our country has nothing to fear. It is necessary to be afraid in Russia. But here, what can they do with us?
Although they can. You do not get a good job, which was the dream, you can not get a raise. You begin to blacken, thee are labeled.
They want to shut me up. Call me and threaten. I would not give them special meaning, write it off as stupid people, but I was too lonely. I need other people who come from political closet.
We were on the brink of war with Russia. Now many people realize that things have gone too far. Even [Senate Majority Leader] Harry Reid (Harry Reid) - and he said the day before that we need to cool down a bit and think. Well done, Harry Reid.
Senator Rand Paul (Rand Paul) said that we need to ask ourselves the question, and not we ourselves have contributed to all of this. I almost fell off the chair the other night on the transfer of CNN. I told them the same thing that I tell you now that it is we put pressure on Russian, we accept that this heavy burden of responsibility. Putin can not be called innocent, but we're out of all this is not going to get if you do not take on some of the blame. Having said that, I thought that now I otstegat whip.
And you know what [former Rep.] Newt Gingrich said? "I agree with Professor Cohen." [Editor's note: in deciphering the program, Gingrich says that in the words of Professor Cohen "there is a lot of truth."] He said that we overestimated ourselves, that we are behaving unreasonably with Russia. We need to think about what we are going to do. I almost cried, and only held back because I was on television. For me, it became a lifeline.
—
Don't you think he said that in order to get some arguments against Obama?
- Yes you are right. They often attack Obama, saying that he created it all - because of Syria and everything else. But this is complete nonsense.
Do you know why Gingrich said that? Because he - an educated man. He is a historian. He thinks in historical categories. He's smart. And he is now no presidential ambitions. So this time, he spoke from the heart.
—
And what do you think about Pussy Riot?
- Someone did a study. In 82 countries, they would be executed for what they did. I don't know what would happen if they came out at St. Patrick's Cathedral [in New York]. 15 years ago, a young couple came to St. Patrick's Cathedral, took off her clothes and had sex there. They were arrested. I do not know exactly what happened to them later.
One of the problems Russia is that they have little administrative justice that can give a suspended sentence, fined the offender or make him wash off graffiti in the subway. It exists, but it is necessary to develop because many people in general should not be put in jail, they should be given a conditional or probationary period. Russia needs to reform its legal system.
When this happened, the whole country came out against Pussy Riot. When they were sent to prison, the people relented and said: "Poor girls. They seem to be quite good. " Do you know what they did before prison? They came to the supermarket, undressed, lay on their backs, spread their legs to the side and thrust frozen chickens into their vagina.
But there were people in the store with the kids. But Russian authorities did nothing. They did not arrest them.
Pussy Riot did something very funny. I do not remember where - in Moscow or St. Petersburg - have a drawbridge. So they drew a penis on it, and when the bridge is lit, it's penis rose. Pretty funny and ridiculous. It was a clever idea.
But then they went to the most sacred temple in Russia, which 30-years was blown up by Stalin (and later restored). And they sang not just that Putin is bad. They then brushed his song before launching it on the Internet. There were elements of dirty pornography and scatology. This is a bad policy opposition.