One of the most popular questions from young readers is: "I consider myself a patriot, but I don't know how to express my love for the Motherland. The maximum that I can - is patriotic repost
news
and texts, but I feel that this is not enough. How else can we prove our gratitude to our country? "
The question is relevant and requires a detailed answer. And I tried to write it.
"Dear friend! If you ask yourself this question, it means that you are already on the right track. Indeed, in peacetime, being called a patriot is much easier than actually being one. I am sure that if war were raging now and the country was in mortal danger, you would not hesitate to rush into battle, in practice having proved your loyalty to the Motherland. Fortunately, this is not required today. But this does not mean that you are relieved of other duties. About the rules of ordinary, domestic patriotism - below.
There is an opinion that the patriot today is a fighter of the information front. All that is required of him is to spread and not to reflect. Reposts, retweets, likes, supporting comments - this is his
weapon
and social networks are his battlefield. Exactly the same requirements are made to their fighters and the opposite side - professional non-lovers of the Motherland. However, in order to win, you need to transcend the enemy - to beat him not only with his own weapon, but always to be one step ahead, a head taller and faster for a moment. So, retweets alone are not enough for us. Not to win, nor to rightfully be called patriots.
By limiting yourself to the role of a fighter of the information front, you have the right to be called a patriot, but only virtual. If this title suits you, then you can not continue to read, and if not, then continue.
We had to live with you in a relatively peaceful time. This gift is paid for with the blood of our grandfathers and - in recent decades - parts of our elder brothers, and we must remember this not only out of respect for them, but also taking the past as an invaluable lesson. The lesson is that any peacetime is just a respite between the wars. This teaches all
история
humanity, and no talk of humanism could change this state of affairs. On the contrary, the methods and types of wars are only improving and becoming more diverse, so today it's not at all necessary to talk about an absolutely peaceful time. For example, what is happening in Ukraine now is a war against us, and no one particularly hides this.
It imposes a great responsibility on each of us. Perhaps even more than our previous generations. Today we must be ready not only for a world war, but also to reflect the entire arsenal of hostile actions being conducted against our country. For this we need to have a strong spirit, a healthy body and a clear mind. This, in turn, burdens us with much greater responsibilities than the simple distribution of likes on social networks.
"Motherland" - with a capital letter, "American" - with a small
I'll start all the same with virtuality. From the most elementary and boring.
It is a shame to read patriotic comments with terrifying grammatical errors. It would seem a trifle, but without respect for their own language about any patriotism can be no question. Moreover, today everyone has the opportunity to automatically check the grammar before posting a comment. Thus, blatant errors say not only that their author is poorly educated, but also that he is lazy. A trifle, but our enemies successfully use it, promoting the image of a patriot as a close and not thinking person. I spend the lion's share of my work on social networks and, unfortunately, I admit that on the other side of the barricades as a whole, the literacy rate is higher. Yes, the comments there are often written and replicated by professional manipulators, but this does not exempt us from your responsibility. Increase literacy!
Power in knowledge - knowledge in books
The best way to increase your literacy rate is to read more. Reading news and blog entries does not relieve you of the need to read books. Provided, of course, that you want to be called a patriot by right. Believe me, no news and even the most wonderful analytics will help you to form a holistic vision of the processes that occur in the world. And to know and understand them is our duty. And we are talking not only about historical literature, but also about high-quality fiction. If you are not accustomed to reading from childhood, and behind your shoulders there are no thousands of books read, then catch up on the lost. Dozens of new books a year are the minimum that you must learn. By the way, I recommend reading with a notebook and a pencil in order to briefly outline what seemed important to you - this increases the digestibility of the material many times.
Raising the level of one's own education is not a mere whim, but a real weapon against our enemies. Being an educated person, accustomed to understanding the essence of what is happening and looking for analogies, you stop being easy prey for manipulators. You will not be able to cheat, you become a rival of a more serious rank. This means that the enemy will spend more resources on the struggle for your consciousness, and the more educated people among us, the stronger we are.
The body is also a duty
Education is great, but it should not replace your physical development. Mental and physical work goes well together and complements each other. From my own experience I will say that hard training in the gym in the evening guarantees an influx of fresh thoughts the next day. Everyone knows that Vladimir Ilyich Lenin was an extremely intelligent and able-bodied man. But few of you know that he alternated work with papers with workouts on the horizontal bar and swimming. And in general he was able to maintain excellent physical shape. The widespread development of street and mass physical education in the USSR has become one of the important factors of our Victory. This does not oblige you to be an athlete, but every man at any age should keep fit by doing elementary gymnastic exercises.
It is necessary to give up bad habits. Alcohol and tobacco do not make you healthier or smarter, but only inhibit progress. Remember that for our opponents it is preferable to see us stoned, drunk and dead than fit, healthy and focused.
Spirit also needs training.
All of the above does not make you a patriot if you are not imbued with an understanding of the essence of patriotism. Motherland is first of all our Mother. There is no better relationship model. A mother cannot be exchanged for anything else, it cannot be abandoned at a difficult moment, it is impossible not to love her, it is impossible to put oneself above her. Even if you think that she has local flaws, then consider whether you would harm her with your energetic struggle with them. Consider whether these shortcomings are really monstrous - or have you imposed such an assessment from the outside. Think a hundred times before you start a fight with your Homeland, and ask yourself if you need to repent later.
This does not mean that you need to turn a blind eye to the shortcomings - their weight, and ignoring them is also a betrayal. Just always act in such a way that your enemies cannot take advantage of your struggle. They know how to do it very skillfully and subtly.
In life there are all sorts of periods - light and dark. In the life of the motherland too. When the dark band comes, you can not despair and be offended. At such moments, you need to become even stronger in spirit, even more fiercely resist. After all, it is at this time that we are most vulnerable to enemies. We survived near Moscow, in Stalingrad, in Leningrad, because we did not lose our presence of mind.
It is very important to understand and realize. It is easy to be called a patriot when a country develops and wins. Now, in the wake of the success of the Olympics in Sochi, against the background of the inspiring policy of Russia in the Ukrainian question, there is an obvious influx of patriots into the ranks. Yesterday, those who ink the Homeland and insult it, today praise Putin and make state symbols on avatars. It's fine! But how many of them will remain true if hard times come? If you think that this does not concern you, you are most likely mistaken. Being an ideological, rather than a situational patriot is a big deal. Work on yourself
Politeness is our weapon
It is impossible to imagine an amoral patriot. Someone who likes for Russia and throws garbage past an urn. This is not a patriot, but a liar. In the same way, it is wrong to consider the morality of the value system that today is imposed on us by the West. This is not morality, but indulgence in instincts. It is successful and popular because it frees a person from working on himself under the brand of freedom. This is a false and alien ideology that definitely does not make us stronger.
Yes, today it is no longer considered mandatory to give way to public transport, not to litter, to maintain politeness, to stop all sorts of ugliness and so on. We were forced to indifference to others and to our own home. However, you have the right to rebel against this. Individually. Moreover: if you want to be called a patriot, you simply must resist it. It seems also a trifle, but this is the most real weapon. Master it.
And in general: we now have a wonderful brand - polite people. Thanks to them, we have just become two million more. Here are these modest guys: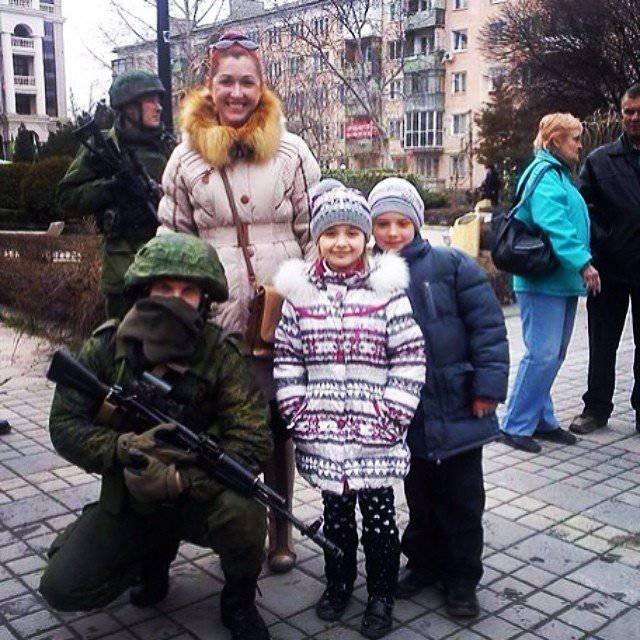 Generalizing
Being a patriot is in fact much more difficult than in words. To do this, you need to work hard on yourself. But the great thing is that by working on yourself, you are simultaneously working for the good of the Motherland. After all, she needs you in a healthy, intelligent, strong spirit and able to help in difficult times. And even if you never happen to show your best qualities for the good of the Motherland in difficult times, you will still be thanked by your own children, your parents and loved ones. And in the end - they are also the Motherland.
Working on yourself, you help others at the same time. After all, the more people who voluntarily decide to cultivate virtues in themselves, the stronger their influence on those around them. The stronger and more powerful this movement, the less chance our enemies have to win. This is how everyday patriotism helps to protect the Motherland, even in peacetime. The rest is self-deception. "