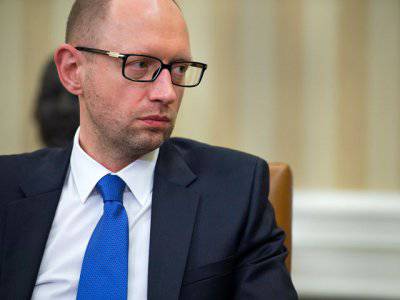 Prime Minister of Ukraine Arseniy Yatsenyuk instructed the Foreign Ministry to prepare a legal position on the protection of national interests in the division of funds and property of the former USSR. During the government meeting, it was revealed that the "zero option" Ukraine did not sign an agreement with Russia. Thus, the division of Soviet property has not yet been completed. Yatsenyuk believes that Ukraine has the right to property that remains in Russia.
When the USSR collapsed in accordance with the Vienna Convention 1983 of the year, which determined the share of each state based on factor analysis, the share of the republics was divided as follows: Russia's share was 61,34%, Ukraine - 16,37%, Belarus - 4,13%, Uzbekistan - 3,27%, Kazakhstan - 3,86 %, Georgia - 1,62% and then descending to Estonia from 0,62%.
In the future, it was decided to sign an agreement on the "zero option", according to which Russia had to pay the external debt of the USSR, and in return receive all its assets. In 1994, Russia and Ukraine concluded a similar agreement, but it has not yet entered into force, since Ukraine has refused to ratify it twice. In 1997, the Verkhovna Rada issued a decree "On the procedure for ratifying the agreement." In it, the Ukrainian side demanded information from Moscow about the state of the gold reserves, the diamond fund and the balance sheets of the banks of the former USSR on December 1 of 1991.
Due to the fact that the agreement on the "zero option" has not yet been signed, Ukraine considers this agreement to be in force and hopes for its implementation. Viktor Yanukovych, after taking office, said that Ukraine considers it necessary to divide the property of the former USSR. However, Russia considers the issue to be settled and, in accordance with the 1994 law, does not intend to negotiate with Ukraine, Interfax reports.