According to the Interfax-Ukraine news agency, citing the press service of the Ukrainian state concern Ukroboronprom, GHVP Spetstekhnoeksport, a subsidiary of the state company Ukrspetsexport, and the Indonesian Ministry of Defense completed the development of the draft contract for the supply of Ukrainian BTR-4 to the Indonesian Navy .
According to a report by the state concern, sent to Interfax-Ukraine on Thursday, the draft contract for the supply of the first five BTR-4 to the Indonesian customer was initialed by the parties during the talks held in Jakarta in late February.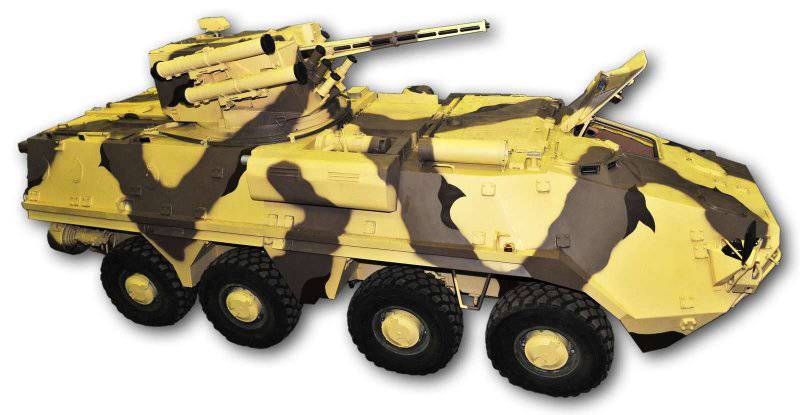 Armored personnel carrier BTR-4MB (prototype) (c) KMDB im. A.A. Morozova
"The draft contract was initialed by both parties. Currently, the process of its approval by authorized structures of the Ministry of Defense of Indonesia is underway. It is expected that this contract will be transferred to the Ukrainian side in the near future," the press service informs.
"This contract is the first step in the procurement program of armored vehicles by the Indonesian Navy. In case of its successful implementation, according to the existing agreement, the Indonesian customer will be supplied with 50 similar machines," the state concern said, "The victory in this project was won in a difficult competitive situation the fight against Russian special exporters. "