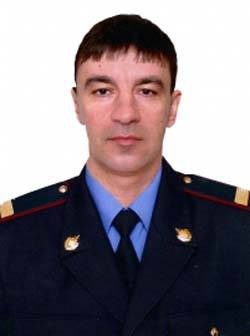 On the eve of an 16.30, a resident of the Closed Joint-Stock Company Vilyuchinsk called the police and reported that a child was standing on the breakaway ice in front of the 7 house on Kronstadt Street in 20 meters from the coast. Police Sergeant Sergey Machulin, police driver of the private security department of the OMVD of Russia for the closed city closed-type housing center Vilyuchinsk, left for the place. Sergey quickly found his way around the situation. He asked for help from his colleagues from the State Traffic Inspectorate on the radio - bring an inflatable boat from his house.
The score went on a second. The situation was aggravated by the rising strong wind, which carried the ice floe off the coast with great speed. Sergey, an experienced diver, did not doubt his actions for a second. In a rubber boat, he swam to ice blocks and took the boy off her. By that time, the ice floe had already drifted more than 50 meters from the coast. Teen transferred to doctors.
It turned out that the 14-year-old schoolboy was walking on the bay and jumping on the ice floes. Thanks to the vigilance of the resident Vilyuchinsk passing by and the decisive actions of the policeman, the tragedy was avoided.