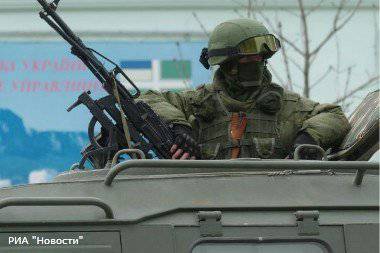 It's great that Russian liberals support Western Ukrainians in their right to self-determination.
It is a pity that Russian liberals do not support Eastern Ukrainians in the same right.
And they do not even know what their position is.
I will try to explain.
Look here. You live in Eastern Ukraine.
Years to you, say, 40, or 50, or 60. Maybe even 30 or 70.
You are Russian. It's not about blood. By language, culture, self-consciousness - Russian.
You were born in the Soviet Union. You treat him calmly. You are not a fan of Stalin. But there are some other things. Childhood. War veterans. You do not judge everything in a crowd.
You live outside of Russia already 20 with figo years. But you have not become non-Russian. The unwritten concept of the country of Ukraine was in balance between eastern and western.
You always perceived Western Ukraine as something slightly different. Separate. You live in the same country, but you are very, very different.
They beat Soviet veterans from time to time there. It annoys you. They are there from time to time break to spend the SS parades. It infuriates you. They are talking about Bandera-hero. You consider them sick. They create from scratch the concept of Ukrainianness. Ukrainians are believed to be cool because they are Ukrainians. You consider them idiots.
You can guess that they are not all like that. But the "voice of the west" sounds like this. The rest is yours. Therefore, this is what strikes the eye. Their "feature" is obtained in this. You are not holy. In your anger, the sun also sets.
Four years ago, you voted for Yanukovich. Not because you like him. But because Tymoshenko is the same thing, only worse.
You do not support Yanukovych. You do not like corrupt. But most of you do not vote for anyone. There was no intelligible politician in the east.
You are a simple person. You want peace, prosperity, good relations primarily with Russia, because it is special for you, but also with Europe.
You were not against association with the EU. Especially if it allowed not to move away from Russia. Most likely you have children or relatives in Russia, or someone works there, or friends, etc.
You rather like modern Russia. The world and relative affluence, especially in your background, is there.
All these years, Ukraine is supported by Russia and only Russia. The labor market is open. Direct assistance to tens of billions. Discounts, joint projects, mostly open commodity market. There are three or five million people working there. The rest is just a promise.
No one bothers you in Ukraine to speak Russian. But Russian schools every year less and less. Russian universities are not at all. In a country where for 80% of the population the native language is Russian. One president translated everything into Ukrainian. The other never did it yourself to do the opposite. A lot of anti-Russian rhetoric, which is generally harmless, but very frustrating and annoying.
The country is a continuous mess and continuous elections. And poverty.
Thieves who change presidents and continue to master the budget with any rhetoric and with any personalities.
A new protest started again by them. And it does not follow from anything that they have somehow changed.
You want to live without a mess and without poverty. You are looking at Russia.
You think that the west of the country does not produce anything, it only eats up your taxes. Although in general it is not so.
But in the west they often say that only they are normal and real Ukrainians. And you - either unfinished, or fools, or traitors.
Sometimes you think about whether you want to be Ukrainian.
Then begins maidan.
Independence overthrows the legitimately elected power. Including your favorites. You - do not ask.
Maidan does it with
weapons
in hand. And lying, that does it without weapons.
Independence shoots at his. And lying, that the authorities do it.
Independence fed oligarchs. Those that nominated Yanukovych, and then, when he began to feed his children more than them, pushed back.
You think that this is an agreement between the oligarchs and the nationalists and politicians with the quantitative support of people who want the best but who use bad means and go in the wrong direction.
Maidan does not represent the whole of Ukraine. He does not represent you.
You, too, for honest power and good laws.
But not by the forces of militants trained in famous countries with certain convictions. The swastikas on their shoulders and the words about the war with Russia in their mouth do not constitute your choice to them.
And not only under the direction and for the good of the oligarchs. You know them well.
And just not under the anti-Russian rhetoric.
And not only under the guidance of Western politicians. You still dislike them since the Soviet times. But it's not that. You know the value of their words. Even for this very
stories
. When they interfered with the authorities, supported the militants and found the anti-constitutional coup d'etat to be peaceful and lawful. You suspect that they do it not because of their blindness or indifference, but because of their interest.
And not with these politicians. You do not consider Yatsenyuk, Klitschko or Tyagnibok decision makers, because you are not a fool. They are puppets, and you know it.
Would you like it?
Laws equal for all. Respect for both sides of the issue. Lack of antibiotic rhetoric. Elections, not rebellion.
You would like that in Ukraine, provided the current borders are preserved, they once and for all stop believing that only Ukrainians live here in the Galichina sense of the word.
Yanukovych's overthrow is perplexed. He was bad. These are no better. And the methods are disgusting.
And now they are starting to make bills.
Cancel the special status of the Russian language.
Rename the streets in the names of their "heroes".
Move not only to the EU, but to NATO.
Ban the Communist Party and the Party of Regions.
Cancel the responsibility for the justification of fascism.
Condemn the Soviet occupation of Ukraine.
To ban Russian television (in part already).
Much of that word, yes. But you hear these words.
Now it is.
Deputies are beaten near the street.
Charged with crimes released without trial.
Constitutional court dispersed.
The "government" and the "president" are appointed without any signs of legality.
House political opponents burned.
Looting blooms in all colors.
Not all of this was done by politicians, of course. This was done by those demons that they released, those demons, with whose forces they overthrew Yanukovych.
There are many different people on Independence. A lot of decent and honest. But in the midst of this tantrum and in your anger the sun sets. You are not a saint, not a genius or an analyst.
And the new authorities are the very ones that call the Russian-speaking "degenerates."
Those who say that "we will hang them later."
Those who talked about the campaign in Russia.
"Your" new authorities, even if not in the highest ranks, speak of a war with your homeland without quotes.
Maybe you had a chance at your peaceful protest?
Maybe you were given the right to hold a referendum, to create autonomy?
Maybe the "government" is trying to be balanced and listen to you?
Как бы не так.
They do not want to compromise. Referendum will not. Your leaders are being held up.
You do not want to go to the end yourself. There will be a lot of blood. You are a normal person, you have a family. You do not go on antimaydan, although sympathize, and therefore it is not as great as it could. Instead of fighting you are depressed.
You are looking at the Crimea. And rejoice.
There, people do not want to live with such Kiev. A good reason to return to Russia.
They are resolute there. And they have the support of the Russian army.
They will hold a referendum and will be part of Russia.
Not that Russia is heaven on earth. But she is her own.
It is easy for you to imagine what awaits you next.
There will be no autonomy, no referendum, no consideration of your opinion.
Your leaders are already being delayed and will continue to be delayed.
Russian in schools and universities you can not see how their ears.
Respectful attitude to Russian and Soviet, too.
At the same time and visa-free entry to Russia.
You are waiting for the NATO base, the famous sower of democracy. You are for democracy, but you are not a fool, you know how to distinguish theory from practice.
You will be glorified by Bandera and the cancellation of the 9 parades in May (already).
Are you sure that against the background of these, Yanukovych will very soon seem the most democratic. And at the same time and honest.
Waiting for you cuts pensions and a twofold increase in rents. The welfare within your life can be forgotten.
Your industry will be commissioned at a very low price and at a very high percentage.
And most importantly.
You will have the feeling that you are a stranger in your country.
Your language, your attitude to the past, your political preferences, your attitude towards your homeland - all this will be alien.
And now guess at one time whether you support the entry of the Russian army to the east of Ukraine.