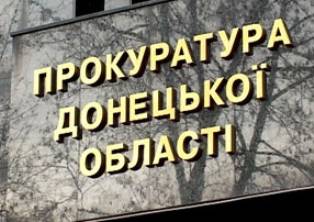 The prosecutor's office of the Donetsk region is fully occupied by the opponents of the new government in Ukraine. This is reported from the scene correspondent. ITAR-TASS. Participants of the picket surrounded the institution, then some of them went inside to find the prosecutor of the region, Nikolai Frantovsky. According to the protesters, the building may contain the oblast leadership, so the protesters also expect to find here the governor of the Donetsk region Sergey Taruta.
Protesters are demanding the return of Roman Romanov to the post of regional prosecutor.
Earlier, the acting prosecutor of the Donetsk region, Frantovsky, along with several protesters entered the building for negotiations on the release of the "people's governor" Pavel Gubarev, and the detainees as a result of a mass brawl in the center of Donetsk that took place on March 13. At present, nothing is known about the outcome of the negotiations.
On the roof of the regional prosecutor's office, one of the activists hung out a Russian flag.