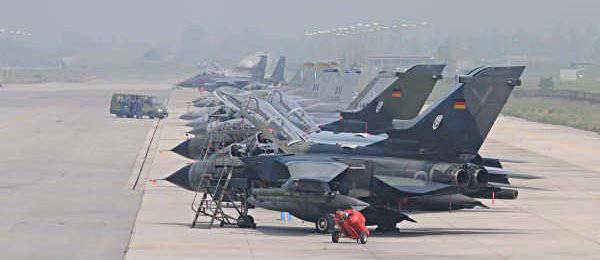 The draft US Air Force budget for the 2015 year provides for the integration of nuclear bombs B61-12 on the F-16 and Tornado fighters of the Air Force of the five NATO countries, reports fas.org 13 in March. Equipment aircraft under the carrier of nuclear weapons will begin in 2015 and end in 2017-2018.
Tactical equipment
aviation
non-nuclear block countries will significantly enhance the power of NATO nuclear forces in Europe. Fighter bombers F-16A / B of the Air Forces of Belgium, the Netherlands and Turkey, as well as the PA-200 Tornado of the Air Forces of Germany and Italy will be equipped with nuclear weapons (in the photo).
Nuclear bombs will also be equipped with American fighter-bombers F-15E (integration began last year) and F-16C / D, strategic bombers B-2A, as well as fifth-generation fighters F-35A Lightning II, which will later replace the F-16. The US Air Force plans to equip all F-35 fighter jets in Europe by 2024 with nuclear weapons. F-35, capable of carrying nuclear weapons, will be supplied by the Air Force of the Netherlands, Italy, Turkey and, possibly, Belgium.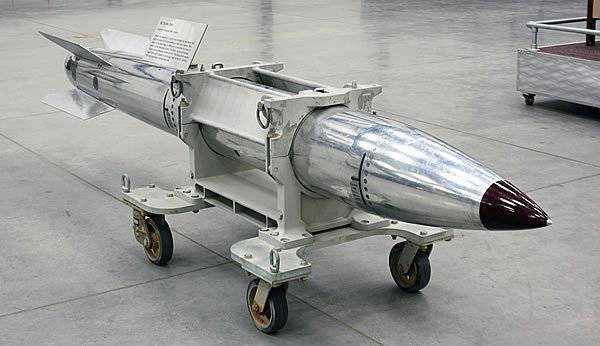 From the middle of 2020-s heavy bombs will be equipped with B61-12 nuclear bombs
Bombers new generation LRS-B US Air Force.
Re-equipment of aircraft under the carrier of nuclear weapons includes software upgrades, operational flight tests with full weapons integration. In 2015, seven flight tests of this nature are scheduled. The launch of the fully operational 61-12 nuclear bombs is planned for 2020 year. More than 1 billion are planned to be spent on this program, another 154 million will be spent on ensuring the safety of nuclear bases in Europe.
The integration of American nuclear weapons into combat aircraft of non-nuclear-weapon States that have signed the Treaty on the Non-Proliferation of Nuclear Weapons (NPT) is at least debatable and contrary to NPT norms.
How the expansion of the number of countries in Europe that have access to nuclear weapons will affect the "bold reductions" of non-strategic (tactical) nuclear weapons of the United States and Russia on the continent to create a nuclear-free world in the future is another matter.
[Center]