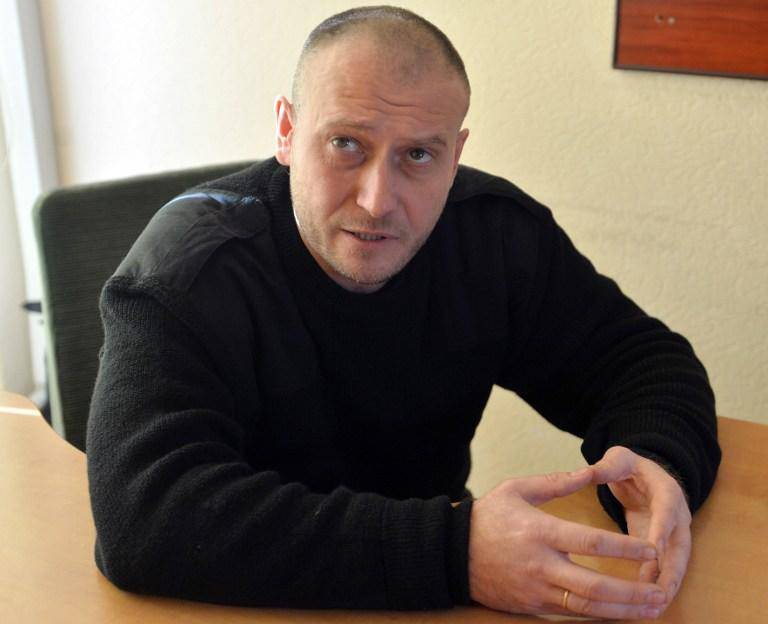 The head of the Ukrainian nationalist movement, Dmitry Yarosh, threatens to blow up the pipeline connecting Russia and Europe in order to deprive the Russian Federation of a source of funding.
Dmitry Yarosh promised to arrange a terrorist act within the framework of an appeal "to the government of Ukraine and to compatriots," in which he accuses Moscow of plans to seize Ukraine. The text of the appeal quoted UNN.
"We remember that Russia makes money by driving oil and gas to the West through our pipe, so we will destroy this pipe, depriving the enemy of this source of funding. Let the earth burn under the feet of the occupier, let it choke with its blood, attacking our territory, "the leader of the Right Sector said.
In the same address, Dmitry Yarosh calls for the creation of "partisan-sabotage groups that, if the occupation starts, will act in the enemy's territory."
Recall that Russia put Dmitry Yarosh on the international wanted list after he called on international terrorist Doku Umarov to organize terrorist attacks on the territory of the Russian Federation. Representatives of the movement "Right Sector" took an active part in the implementation of the coup in Ukraine. On Saturday night, members of the organization staged a shooting in Kharkov, as a result of which two pro-Russian activists died.