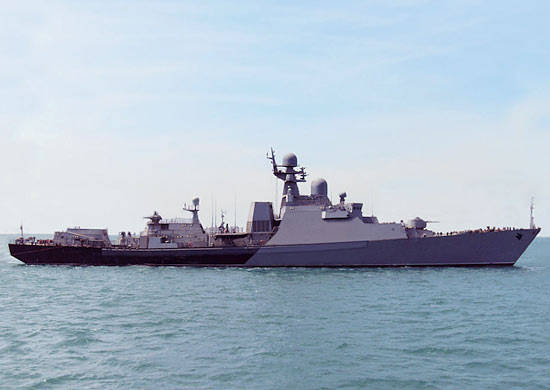 Today the Caspian
flotilla
In the southern military district, the Tatarstan and Dagestan missile ships, the Ataman Platov medium landing craft and four Serna fast landing boats entered the Caspian Sea to conduct exercises.
For crews, this first exit to the sea after winter stops at the piers is the final stage of combat training in the winter training period.
For two weeks, the crews of rocket ships will work out the ability to conduct single-ship combat operations against surface and ground targets of the enemy, learn to use anti-mine
weapon
, conduct reconnaissance search and destruction of mines, organize anti-aircraft, as well as anti-submarine-sabotage defense of a ship standing on an unprotected raid.