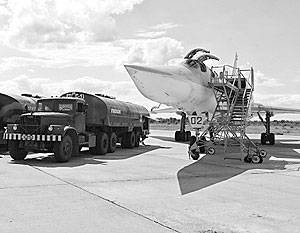 Russia's military presence in Latin America has increased significantly, General John Kelly, who heads the US Southern Command, said at a hearing in the Senate Armed Services Committee.
"Russia is developing activity in the region, working with countries that for various reasons cannot cooperate with the United States. First of all, it concerns the fight against drug trafficking, "he said.
In particular, according to him, "the Russians have sent long-range bombers there, which they have not done for many years," ITAR-TASS reports.
Kelly also recalled that "Russia has not sent its warships to the Caribbean since 2008 of the year."
"About six months ago a group of three ships was sent there. Two of them are still there, two more are on the way, "he said.
According to the American general, Russia "is working out those strata that the United States cannot work."
"The Russians are doing quite well in terms of increasing their influence," he believes.
Recall that in November last year, the Parliament of Nicaragua ratified the decision taken by the government of the country, allowing Russian military units, ships and aircraft to visit the republic during the first half of 2014 year. This will be held in the framework of the "exchange of experience and training" of military personnel of the Central American Republic.
In addition, the Parliament of Nicaragua approved the participation of the Russian military in patrolling the territorial waters of the republic in the Caribbean and the Pacific together with the Nicaraguan army from January 1 to June 30 next year. The main objective of these operations is to combat drug smuggling.