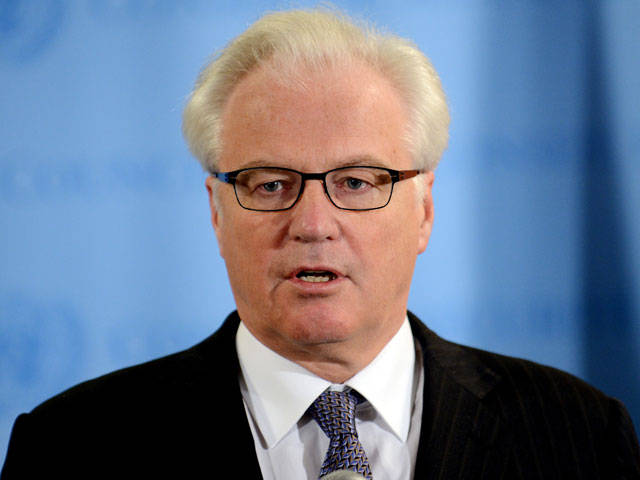 Vitaly Churkin, speaking at a meeting of the UN Security Council on the situation in Ukraine, said that Russia favors a thorough international investigation into the precedents of violence that occurred in Kiev. In particular, reports that shooting at demonstrators in the Ukrainian capital was carried out from the office of Andrei Parubiy, the so-called "commandant of Maidan". The information about this was announced by the former head of the Security Service of Ukraine, Alexander Yakimenko, who gave an interview to the Russia 24 TV channel.
"The picture of Kiev and Western propaganda is completely turned over by the information that both the representatives of the security forces and the protesters were shot by the same provocateurs," Churkin said in his speech.
Confirmation of this information is contained in a recent telephone conversation recording of Estonian Foreign Minister Urmas Paet and EU High Representative for Foreign Affairs and Security Policy Catherine Ashton. The Estonian minister, referring to the data of Ukrainian doctors, noted then that the police and the protesters were killed by the same snipers. Catherine Ashton, in response to this, stated that this fact should be investigated, ITAR-TASS recalls.
This meeting of the UN Security Council dedicated to Kiev has become the sixth in the last two weeks. The council may meet again on March 15, on Saturday. Members of the Security Council will vote on the draft resolution submitted by the United States in support of the sovereignty and territorial integrity of Ukraine. Australia's permanent representative Gary Quinlen emphasized that the project should be adopted before a referendum in Crimea.