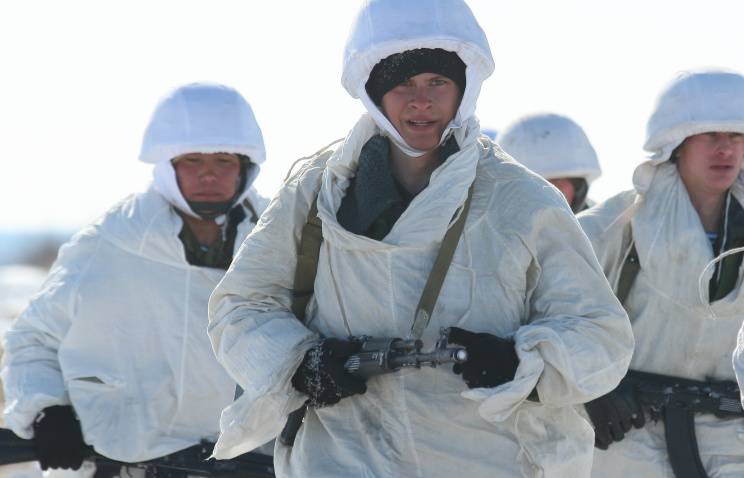 A sample of special military uniforms with adjustable electric heating will be presented in mid-March this year. The commander of the Russian Airborne Forces, Colonel-General Vladimir Shamanov, told reporters today during his trip to the Pskov Region.
"The first two samples of the special suit with electric heating, adjustable rheostat, will be presented at the test site on the New Siberian Islands in mid-March," he said.
Heated suit is planned to be used in the troops stationed in the north, as well as during long jumps on guided parachutes. "True, the battery capacity is still insufficient, but experts are working on it," noted Shamanov.
During the conversation with journalists, Shamanov also gave an assessment to other types of protective uniforms, which are currently undergoing field trials.
So, in his opinion, "the military is not satisfied with the quality and the set of shoes in the set" Warrior ", which the industry now offers." Testing of the paratroopers' equipment is held in the 76 of the Pskov Airborne Division.
Separately, the commander touched on the adoption of a new parachute.
"Parachute teams are being created in the airborne units, on the basis of which the new model of the parachute D-12 Listik is being tested," Shamanov said.
According to the commander, the parachute showed good results during the tests. "Now, together with the Scientific Research Institute of Parachute Building, an insurance device is being modified for the D-12 reserve parachute. This will be a special electronic device that automatically actuates the" spare tire. " increase of aneroid pressure ", - the commander shared details.