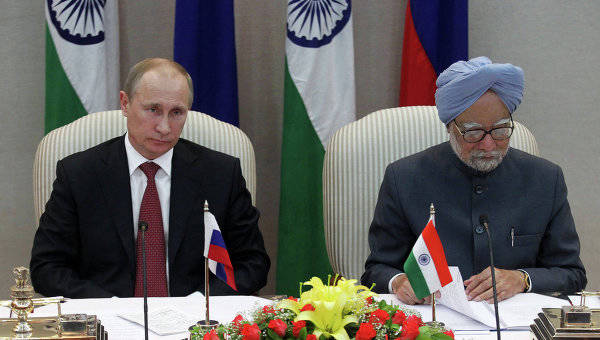 Political representatives from India expressed their views on the crisis in the Crimea, bravely taking the side of Russia and showing even more open support than China showed last week.
National Security Advisor Shivshankar Menon said that India wants a peaceful resolution of the confrontation between the West and Moscow over Ukraine. However, he added that they also hope that Russia's interests will be taken into account.
As Menon said, "We hope that all the internal problems of Ukraine will be resolved peacefully, including the more significant problems of reconciling different interests, including the legitimate interests of Russia and other countries ... We hope that these issues will be discussed, agreed, and a satisfactory solution will be found. "
Menon's reference to the "legitimate interests" of Russia angered the representatives of the provisional government in Kiev.
Roman Purikh, a spokesman for the Ukrainian embassy of New Delhi, said: "We are not sure that Russia's interests can be considered legitimate in the territory of another country. From our point of view, and in the opinion of the majority of the international community, this is a direct act of aggression and we cannot find any justification for it. "
Last week, the Russian Foreign Ministry unveiled a telephone conversation on Monday between Russian Foreign Minister Sergei Lavrov and his Chinese counterpart, Van I.
According to the Russian Foreign Ministry, "The foreign ministers exchanged views on the situation in Ukraine. They noted a significant coincidence of the opinions of Russia and China regarding the current situation within this country and around its borders (Ukraine). "
Menon also mentioned that the West was partly to blame for the crisis, as it financed rebel groups, which is no longer just a conspiracy theory, but a confirmed fact of conspiracy.
As previously reported by the media, US presidential candidate Dennis Kucinich even confirmed this fact, saying that "US taxpayers' money went to the overthrow of the elected government of Ukraine."