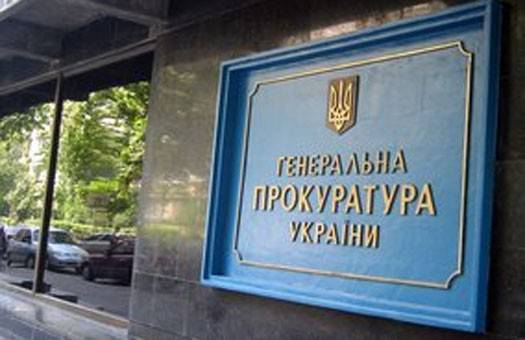 The Ukrainian Prosecutor General's Office, or rather, the people who settled in this organization after the coup in Ukraine, decided to institute criminal proceedings against Vice Admiral Vitko. Since April 15, Alexander Vitko has been the commander of the Russian Black Sea
fleet
. The self-proclaimed authorities of Ukraine decided to accuse the Russian serviceman of organizing sabotage actions, as well as of incitement to treason. The aggregate punishment under these articles (in accordance with the criminal law of Ukraine) is 15 years in prison.
Those declaring that they represent the General Prosecutor's Office of Ukraine immediately responded to this decision by the Investigative Committee of Russia. Its representatives have published information according to which the RF IC is initiating a criminal case against the "representatives" of the State Enterprise of Ukraine themselves. At the same time, Vladimir Markin, who is the head of the press service of the RF IC, said that the actions of the so-called Main Prosecutor's Office of Ukraine are aimed at trying to destabilize the situation in the Crimea.
If we consider the comments and
lawyer advice
According to the situation around Alexander Vitko, an employee of one of the Moscow law firms declares that the case against the commander of the Russian Black Sea Fleet has nothing to do with objective reality, and therefore it should not be considered as something serious.
Today, the so-called war of criminal cases is growing between Ukraine and Russia, as professional lawyers define this process. A few days ago, a criminal case in Russia was filed against the leader of the Right Sector, Dmitry Yarosh, who represents a representative of radical armed groups in Ukraine who took part in the anti-constitutional coup. Yarosh was once marked with contacts with North Caucasian militants, like one of his associates, Alexander Muzychko. Both Yarosh and Muzychko today declare their presidential ambitions in Ukraine. Muzychko on this occasion is limited to remarks "why not?", But Yarosh, wearing a "civilian" suit, seriously announced that he was going to fight for the presidency of Ukraine.
The acute political crisis in Ukraine is aggravated by total legal nihilism. After the dissolution of the Constitutional Court, the form of government in the state became anarchic.