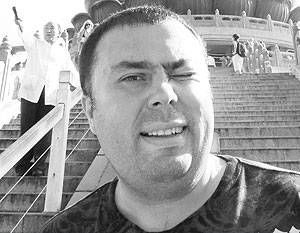 You do not understand that your information space is being hammered by senseless information guides: "a decently dressed European man promised to think about what to think about when to start thinking about how much money to give to Ukraine"?
I follow the events in Ukraine and in the Crimea, and I have a persistent feeling of deja vu.
It seems that individual participants (Russia, for example) are moving, and the rest generally show looped video recording - who is applause, who is going somewhere with flags or bats.
There were already five UN Security Councils. They did not accept anything, because countries with the right of veto block any resolution in which there is something concrete. There will be one more. In fact, they are collected once every three days. What is the point and who is waiting for something from it?
I wrote China in Xinhua that the position of Russia in the Crimea is an internal affair of Russia, that Crimea is "the collection of native Russian territories". What now to expect from the Security Council, if China was there with the right of veto and already five Security Councils were there? What in three days everyone will suddenly change their mind?
The EU has promised different amounts more than 30 (!) Times. Not translated a penny. He promised to accelerate European integration four times. Again, nothing happens, it is promised that everything will start after the formation of the government, that is, after 25 May.
The idiots relish. From their point of view, promising to press the gas four times is equivalent to four gas presses.
In fact, no. There is no money, but expenses go every day - pensions and social benefits are no longer paid, the economy collapses in the country, the largest banks limit the withdrawal of funds, debts (and penalties) increase, taxes are not collected.
The IMF promised to give money more than 10 times. The conditions were not publicly announced every time, but for one-time references - they are only toughened. This is logical: Ukraine has no choice, it will take on any, and the IMF has not saved any country from poverty.
Let me remind you that Greece (with completely different starting conditions and scales) did not help 210 billions, GDP fell by half, in fact there is no economy, industry too. And against this background for months to expect "just about a billion," savoring the next promise to ever give?
You do not understand that your information space is being hammered by senseless information guides: "a decently dressed European man promised to think about what to think about when to start thinking about how much money to give to Ukraine"? Yes, this mess can 10 once a day to broadcast, causing a happy squeak dying from poverty of the state: "Hurray, about us do not forget the future owners, just about, well, just about."
While you are being fed this sugarless cud, the infrastructure is becoming obsolete. Let's not forget about the depreciation of fixed assets, more than half of which are Soviet and are already inefficient in use, adding to the cost so much that products are illiquid in European markets. The debts and bonds taken are days before the return. There is still spring and sowing.
All this requires money and resources, here and now. To consolidate a poor country, you always need a goal that is understandable even to mental minorities, and a loud voice from the podium - to silence the rumbling in the stomach.
The goal is declared - it turns out, the war with Russia and the Russians, declared a non-donation.
According to the "ukrosmi" they turn pictures about creepy troops who have enslaved something, carefully avoiding the question that every night the next corpses of Ukrainian students-sysadmins endure the Maidan, and in the Crimea with silent people who do just one task - remove the factor "unknown guys in black masks, with swastikas and bats, the whole train left Kiev to direct the Aryan order "- they take pictures and go on, life goes on there, and not a looped propaganda tape.
A separate piece of looped tape - about the continuous promises of military assistance. Here Shiza unfolds to the full, because the promises of the EU and the IMF about the money just copied, and here they also comment.
Why - it is clear. A typical Ukrainian Internet patriot is a middle-aged student who has rejected the army and lives with his mother, who plays computer games a lot and hasn't seen any money, so he doesn't have much interest in commenting on "3 billion bonds issued". 47 he raid thousands of hours.
The first block of comments is to belittle the capabilities of the Russian army. The entire Russian army a priori with rusty Kalash, inflatable
tanks
and flightless planes and missiles. This axiom, copied with an emoticon, is a pass to any Ukrainian forum where you can start asking questions, why then are the calm guys AK hundredth and "Ratnik".
The conclusions from these questions are usually simple - "Photoshop" or piece copies were given out purely for showing off. Because it is impossible, guys, axioms to question.
The second block is the Ukrainian youthful xenopatriotism, when a student who has deflected from the army is a patriot of an American aircraft carrier that continuously enters the Black Sea (it is impossible to discuss how and why).
The aircraft carrier, it turns out, can capture Russia to Novosibirsk (hello for the Ukrainian educational industry, 23, flourishing already, the legacy of the scoop in the form of all sorts of geographies and the physicist has been successfully defeated), on an aircraft carrier around 800 aircraft, it can fight autonomously for several years, in principle, the aircraft carrier is invulnerable -Here, he is about to come. Aircraft carriers won all the latest war.
This quotes, if that. Similarly to the above, all are analyzed.
news
on a military theme. What, the United States sent one reconnaissance aircraft to the border of Ukraine and Poland? Everything, armada, in four minutes they will reach Moscow, and from there a nuclear missile will reach Khabarovsk, ha-ha, so they jumped. Say fiction? The reality of the wretched and distraught from the intense masturbation of the poor zapadens, raving revenge.
The headquarters took Saakashvili? Well, he will show Raschke how in the 2008 year, when they dragged him from him to Rostov.
NATO promised to protect NATO countries? Well, Ukraine is a NATO country - they promised her that someday, perhaps, it is possible, it will be - it means that NATO has clearly stated that it will defend the territory of Ukraine, including the Kuban, right now, there are already columns of NATO tanks. Rashkin jackets from there have already fled, it is obvious.
In general, the retelling of each television news against the background of the constant statements "we don't watch TV, we aren't trash, everyone in Rashka constantly watches Kiselev's" is one of the forms of shiza that is most likely to come across on the Internet.
I finally realized who was watching Kiselyov - Ukrainian Internet warriors watching him, opening his mouth and catching every word, then to fill up a stunner with quotations with shouts of "that's what's washing your head off!"
The looped tape of the daily "ukrosmi" looks like this:
- The EU again promised to give out Hitleriard of money tomorrow;
- The IMF, pushing the EU aside, promised as much, but to every resident of Ukraine;
- in Europe again, luxury - the minimum wage has grown from 14 to 18 thousand euros, for immigrants from Ukraine are allocated houses in Switzerland from 1200 square meters each. For those who do not want to work (because no one works in Europe, it is so luxurious there) - an allowance in the amount of 13,5 thousand euros per month;
- famine in Moscow - leather goods from destroyed shops are eaten on Tverskaya, women's leather shoes are fried in ruins on candles and they are eaten hot (video sequence - the Greek rally "F ... the EU");
- it is planned to turn the gas pipe valve on its own side - then, according to the idea of ​​ukrouchenykh, Gazprom will inflate and burst, as in a cartoon;
- NATO has vowed to serve the people of Ukraine (the black-and-white movie of the 1930 parade is shown under the soldat und ofitsifen);
- on the Maidan, Kyivans, stupefied by luxury, wealth and happiness, freely walk (video series - a piece of the film "Amelie");
- The US 4 aircraft immediately entered the Black Sea. To enter, they had to stand on the butt, but they did not crawl right away;
- the unprecedented flourishing of the Ukrainian economy: in two weeks, GDP growth was so much that we did not say how much. The queues behind the hryvnia are such that it is necessary to limit withdrawals in banks, and then many withdraw all the money, because hundreds of foreign billionaires are lying on their knees and begging them to sell the hryvnia. The National Bank states that it does not make sense, since it will soon be possible to buy a castle in Europe for three hryvnias;
- in the Crimea, night processions with torches, swastikas and anonymous people in black with bats are the agony of Putin's regime. It is good that this can not be in European Ukraine (a video series two weeks ago from Kiev is shown);
- Ukraine was fully supported by all the leading world powers (a video from the smiling Deputy Minister of Agriculture of Luxembourg is shown).
And so - in the cycle. Eagerly looking at it and not catching that every day the same thing in terms of promises, Internet connection crawls to the computer and copies it to the Network, without understanding the simple thing - the events in Ukraine have stopped. She, like a skating rink without an engine and brakes, smoothly and confidently rolls down every day. And no matter how much shouting in the cockpit about painting, nothing can be changed.
Laughing about the fictional Upper Volta with a nuclear baton got the real North Somalia without pants. And the scales of that pit, where this skating rink is heading now, enthusiastic commentators who are agitating are not aware of it at all.
This is the same, the main victory of the new Ukraine - virtual reality ousted the usual one.
It is absolutely incomprehensible just what to do next. If it is unclear what to do with the hundreds with breaking from drugs in maidan soups, then it is not at all clear what will happen when 50 has started to break millions, who guessed that they participated in the TV show "Make a fantasy about the country".