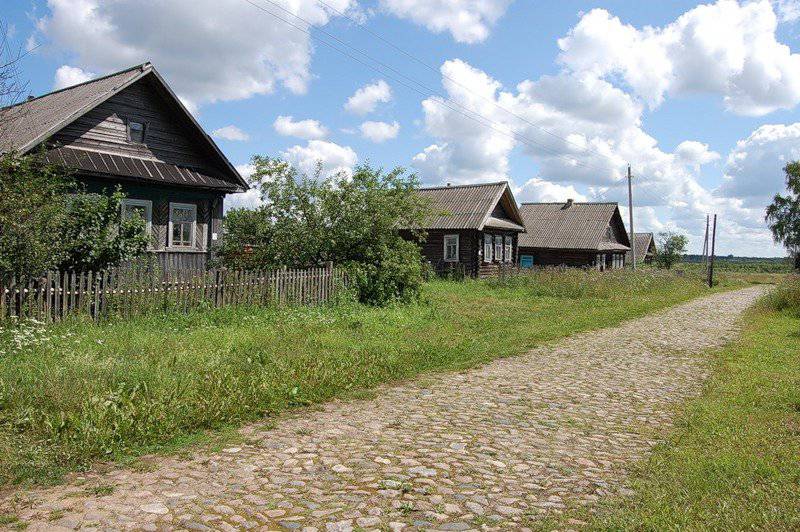 Yesterday I wrote a comment on the "Military Review" that I wanted to go to a deaf village - somewhere near Kostroma, in order not to see and not hear how the south-east of Ukraine becomes Bandera. Indeed, for my incomplete 30-years, this is a tough load on the psyche. Judge for yourself, I am an ethnic Russian. Born in the USSR and even saw the pioneers. I managed to fly on airplanes from the provincial corner of a large Motherland. He grew up on Soviet children's films and cartoons, then, realizing that there was no longer a big country, like all children of the former USSR, he became a patriot of Ukraine. Is it logical After all, for us, even textbooks
stories
were Russian-speaking, just with a different meaning! We were not evicted, as in the Baltics in the 90's. There are a lot of us in Ukraine. I even, as regular readers know, was a participant in the Orange events, because, as a student, I believed that we were so smart, young and creative, we know, in contrast to the scoops, that we need to move to Europe ...
After the mortgage crisis in the United States and the bankruptcy of the old Bank of America, Lyman Brothers, I came under a cut at work in the provincial Ukrainian city of Berdyansk. But how do I relate to that top bank manager, who lived on the other side of the planet, who did not insure deposits? Crackle patterns complete!
Then participation in MMM-2011, then Libya and, finally, return to Russophilism, from where I fell in the 2002 area of ​​the year. Then the 1,5 of my publications on the Military Review, with which I tried to wake up the "Russianness" in Russian consumers in Ukraine. After all, "VO" is very well reprinted by others, including the Ukrainian editions. You could say I fought with windmills. It was a drop against the "svidomization" of the Russian population. Most Russian-speaking Bandera and Russophobes belong to a successful social group: entrepreneurs, civil servants, office plankton, creative students. Theoretically, even many Muscovites can become Russian Russophobes if they are simply explained that their comfortable social position is correlated with the awareness of themselves as a kind of "nation of Muscovites".
Watching the Ukrainian government (more precisely, the junta) go for all the conditions of the IMF and the West, I sincerely hope that the social hell will wake the Russian spirit of justice. And at the same time, I am worried: after all, the Ukrainian media, well-placed in terms of propaganda, will inspire the Ukrainians that an evil Russia is to blame! After all, they have already managed to convince people that the reason for the emptiness of the Ukrainian treasury today is the alleged flight of King Yanukovych with people's money! What is not the Middle Ages? Swallowed? Swallowed! Now imagine how many generations have grown up behind me, who have not seen Soviet cartoons and have not read Russian fairy tales? I, in computer language, had a recovery point. And what do they have? Will the socially successful Russian-speaking consumers open their eyes? It is painful to watch the resistance of the south-east of Ukraine choking, it is painful to realize that now Russian-speaking policemen with Russian surnames will begin to "pack" Russian people with Russian surnames in the Southeast who want to preserve their "Russianness" or "Sovietness".
From this terrible and, in my opinion, nightmarish activity to destroy the Russian superethnos, I wanted to go to a deaf Russian village, so that the people who surrounded me there not only spoke Russian, but also knew that they were Russian, and did not forget about it . You can call it a flight from native Russian lands. I agree. But living in a Russian-speaking society, where your interlocutor will declare to you in pure Russian, that there are no Russians, that this is a cross between Finno-Ugrians and Tatars, is mentally intolerable. Awakening is not yet visible. And waving your fists at every meeting is counterproductive. At the same time, I do not want to give up, but I want to believe in the Russian miracle, and fight while there is strength. We would have to stand for a day and hold out for the night!