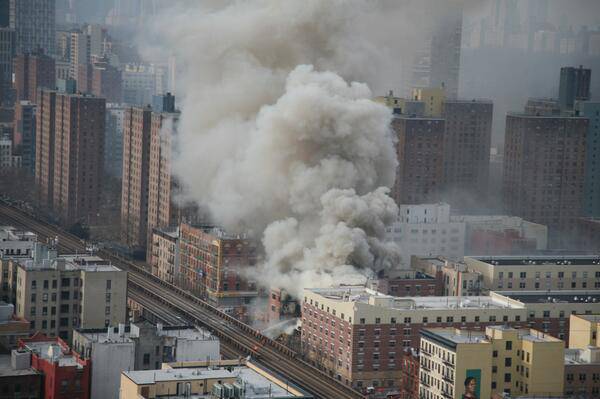 In the center of New York, two buildings collapsed. The wreckage fell on the open section of the metro line, the movement of trains temporarily suspended. According to preliminary data, 11 people suffered.
Two five-story buildings collapsed in East Harlem on the corner of 116 Street and Park Avenue, according to CBS New York. In one of the buildings was located a workshop for the repair of musical instruments, and in the other - a church.
According to eyewitnesses, the collapse was preceded by an explosion. At the site of the collapse of the building, fire is now continuing, thick smoke is pouring into the sky.
It is already known that the wreckage fell on the way of one of the subway lines, which passes next to the building. The movement of trains on this line is currently suspended.
Now doctors and firefighters are working at the site. The Fire Safety Authority reports that 39 fire engines and 168 personnel are working on site.
According to preliminary data, 11 people suffered as a result of the collapse. On the dead is not reported.