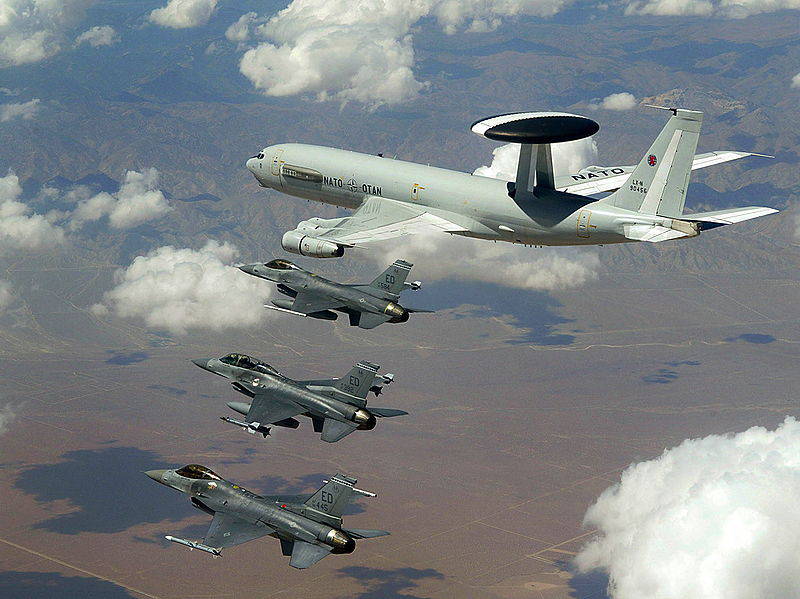 Everyone already knows that NATO has sent its AWCS Avaws to the borders of Ukraine. But why? One can only guess. And now I will try to reflect on the true causes of this.
The decision that soon the sky over Poland and Romania will be controlled by NATO aircraft was made at the meeting of the Council of the North Atlantic Alliance, convened on the initiative of the Polish side. Representatives of NATO report that the use of these spy planes will enable the allied countries to get more information about the situation that is currently developing in Ukraine. At the same time, it is emphasized that the flights will take place only "over the territory of the countries-members of the alliance" (http://www.internovosti.ru/).
NDA ... What kind of information do they want to receive about the situation in Ukraine? "People from Maidan" and so give them full information. Why are there information, they are ready to give them the opportunity to build military bases on the territory of Ukraine. And what is there, I ask, to follow? But beyond the Crimea - it is possible. Even, most likely, likely. Or rather, not even for the Crimea, but for the Russian troops there. Well, we have long known about the unscrupulousness of the United States. But why not get flustered in the Russian leadership? Yes, alarmed, just did not file the form. However, they were not alarmed because of "Avaksov", but because of what. During the riots in Ukraine, Igla man-portable air defense systems (MANPADS) were stolen from the country's military depots. This was reported by RIA "
News
"With reference to the high-ranking Ukrainian military. AirBaltic aircraft continue to operate regular flights from Riga to Kiev. According to the military, several dozens of "Igla" complexes were stolen. In particular, the shortage of MANPADS was registered in the 80-th separate airmobile regiment, where the 54 kit was located, and in the 27-th separate mobile brigade, stationed in 45 km from Lviv, where 90 kits were stored (http://vesti.lv/) .
Of course, you ask: "So what? Well, stolen and stolen. " And if you look at the situation from the other side? Stole where? In Lviv. Nearby, to be precise. And this is already close to the territory of Poland, from which Avaksy will take off. Smacks of serious provocation. Therefore, Russia is not in a hurry to make loud statements about this. After all, any word can be, as they say, used against us.
And about "Avaksov" I will say this: nothing now does not prevent and cannot prevent the Crimea from joining Russia.