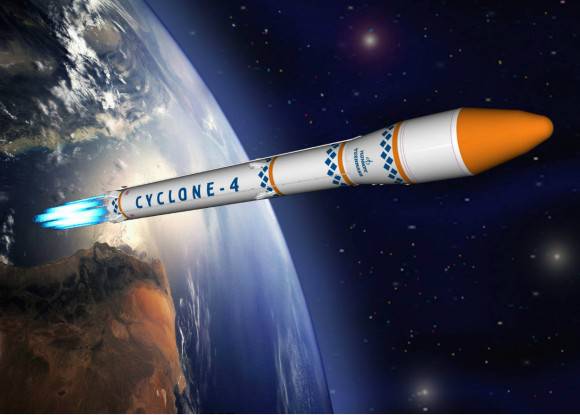 The crisis in Ukraine threatens the implementation of the creation of a cosmodrome in Alcantara (Centro de Lançamento de Alcântara - CLA, Brazil, has already spent about 1 billion dollars) and the launch of the Cyclone-4 PH, March reports aereo.jor.br 10.
According to the plans, the first launch of the launch vehicle is to take place at the beginning of 2015. The Brazilian government is still optimistic, but recognizes that the construction time may be shifted due to "military tensions in Eastern Europe." It is reported that the first launch can be carried out at the end of 2015 of the year, but maybe a little later.
The construction of the facility is carried out by the international consortium Alcântara Cyclone Space (ACS). The agreement between the two countries was signed in 2003 year, negotiations on the construction of the cosmodrome were also conducted with the United States. It is reported that the construction of the launch complex is completed only on 40%
Brazil chose Ukraine because this country became the heir to the space technology of the Soviet Union and is one of the world leaders in the space field. The Cyclone PH has been operated since 1969, it has a very successful track record. 226 launches were completed, of which only six failed. The production of the PH is carried out by a group of 16 companies, the assembly of the Cyclone-4 missiles is carried out in Dnepropetrovsk. The new version of the rocket will have a higher accuracy of launching vehicles into orbit with an increased 30-percentage fuel reserve (service life up to 20 years).
The cosmodrome is a complex on the San Luis peninsula, because of its proximity to the equator, launches of LV from Alcantara require less fuel than launches from Cape Canaveral (USA) and Baikonur (Kazakhstan).