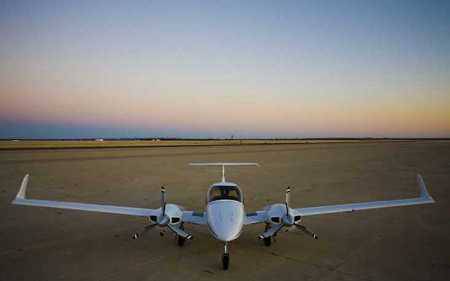 At the disposal of the Ukrainian security forces there are Austrian aircraft - aerial reconnaissance aircraft Diamond Diamond DA42 MPP NG. Two pieces.
There was a third, but he crashed in Transcarpathia in 2012 year. On board the aircraft was a crew of three. All died. Each such aircraft cost the Ukrainian treasury, according to some sources, in 3,95 million dollars.
Military experts, in general, speak highly of this aircraft. It is made of carbon composite materials and due to its relatively small size it should have a low radar visibility. Although he is far from a real stealth plane, of course. In its civilian version, the DA-42 is usually used as an aerotaxi.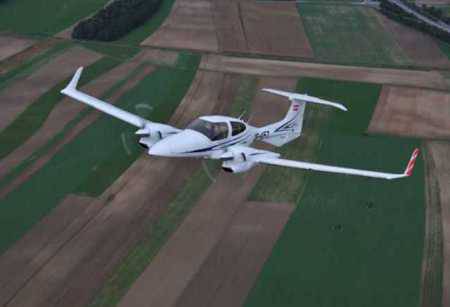 Two turbo diesel engines allow the MPP NG version of the aircraft to patrol for 13 hours for nautical miles for 1200 hours. True, the maximum speed of the aircraft is relatively small - about 350 km.h.
Aircraft literally crammed with modern Western electronics. So, in the front there is a gyro-stabilized camera with day and night thermal imaging channels. The resulting video is transmitted to the ground in HD in real time at a distance of 100 nautical miles.
In addition, a satellite channel can be used for broadcasting intelligence information.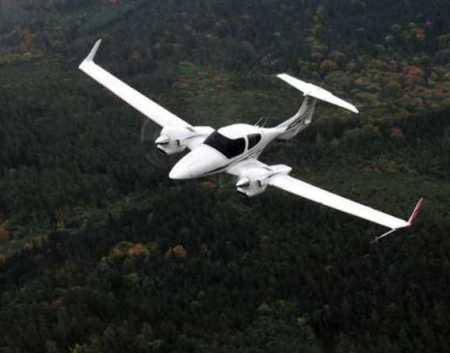 According to military experts, this aircraft is very good for performing tasks in peacetime. However, it is absolutely impossible to use it in the military, as the crew, in fact, turns into a kamikaze, and the Ukrainian military has never purchased modern drones.