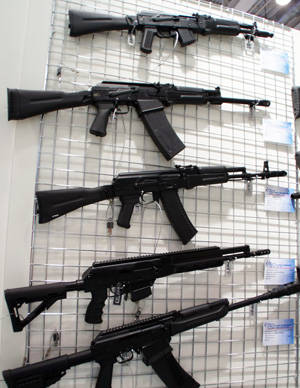 Kalashnikov's most serious rival in the military rifle segment
weapons
Bulgaria will be in the Indian market, said Andrei Baryshnikov, director for foreign economic activity of the enterprise.
"In the Indian market, the Kalashnikov concern will have to compete with serious rivals. These are Beretta, Colt, Barrett (USA), Israel Weapon Industry (Israel), as well as the Bulgarian Arsenal, the director for foreign economic activity said in an interview with the corporate newspaper Oruzhenik.
According to him, the most serious rival, of course, will be the Bulgarians, who offer weapons created on the basis of a Kalashnikov, at lower prices. "However, there is a chance that many willing manufacturers will want to realize their ambitions in the Indian market. According to experts, the need of Indian power units for high-quality automatic weapons is estimated at several hundred thousand pieces, and the closest attention to Izhevsk weapons is due to their reliability and dependability in the climatic conditions of the Asia-Pacific region, "Baryshnikov emphasized. Earlier, the general director of the Kalashnikov concern, Alexei Krivoruchko, told reporters that in 2014, the company would start building a joint assembly plant in India. He clarified that the concern expects 50 to enter thousands of products per year. According to him, India is an extremely promising market. Kalashnikov Concern is the largest Russian manufacturer of automatic combat and sniper weapons, guided artillery shells, and a wide range of civilian products: hunting rifles, sporting rifles, machine tools and tools. The company is part of the state corporation "Rostec".