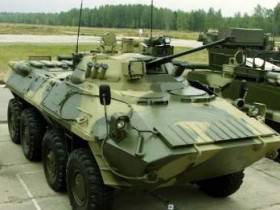 But government liberal marketers and effective managers prevent this.
The state program of rearmament of the Russian army before 2020 will allocate about 20 – 22 trillion from the budget. rubles. The main directions are the renewal of strategic nuclear forces (SNF), general-purpose forces, the Navy, the Air Force and Air Defense. To accomplish such a grandiose project, even by Soviet standards, it requires compression into a fist of all the scientific and production forces of the military-industrial complex. In the meantime, the process of spraying it. The permanent military-industrial commission under the leadership of Sergei Ivanov cannot replace the ministry. And the profile Rosoboronpostavka is headed by Nadezhda Sinikova, who graduated from the Kursk Agricultural Institute with a degree in economics.
Deputy Head of the RSPP Commission for the Defense Industry Complex, retired Colonel General Anatoly Sitnov believes that "we must immediately create a ministry of defense industry, adopt a program for restructuring and modernizing the defense industry complex."
All is not well and at the general customer - the Ministry of Defense. The ordering system, the leading industry institutes, research and production and test bases are almost completely collapsed.
The Russian government has both supporters and opponents of the creation of the Ministry of Defense Industry, which would coordinate all the work on the program. The first sources of the Academy of Sciences include Ivanov and the head of the state corporation Russian Technologies, Sergey Chemezov. They are considered the people of Prime Minister Vladimir Putin.
At the same time, opponents of the creation of a specialized department are Deputy Prime Minister Alexei Kudrin, Minister of Industry and Trade Viktor Khristenko, Minister of Economic Development Elvira Nabiullina. And, oddly enough, the opponents include Defense Minister Anatoly Serdyukov.
According to Sitnova, without the creation of the Ministry of Defense Industry, the implementation of the rearmament program of the Russian army is a big question. Recall that the previous three rearmament programs actually failed due to underfunding and lack of coordination.