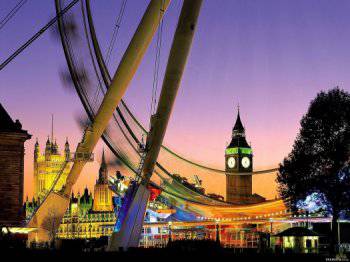 London is becoming more and more Russian speaking city. Tens of thousands of ethnic Russians, as well as immigrants from former Soviet republics, live here on a permanent basis. In addition, London meets representatives of various circles of business from Russia, Kazakhstan, Ukraine and other post-Soviet states, and numerous tourists every day. All these people want to plunge into the world of comfort, but not everyone can afford to do it for several reasons. Some are not familiar with the English language, others do not have enough funds.
If a person does not need just to get to this or that address in the British capital, then he can order a Russian
taxi in london
at www.en-rus.co.uk. Russian-speaking drivers work in the taxi service, who for a modest fee will not only take the client to the site, but also on the way will tell about the latest events in the English capital, show the main city sights.
A large number of Russian-speaking residents in London makes the local authorities think about which events to organize for bringing together (as far as possible) completely different cultures and for profit. London is the largest business center in Europe, and therefore it has long been learned here to make money even at those events that at first glance relate only to culture and art. One example is the famous London auctions, which allow you to earn millions of pounds in one session.
8 March in London opened a unique festival of Russian literature (Russian literature). Today it is the only festival of this kind that is held outside the Russian Federation. The festival has the speaking name "SLOVO". For the fifth year in a row, this cultural forum gathers a large number of people interested in Russian culture and literature. Among the guests of the festival from Russia are writers Zakhar Prilepin, Mikhail Shishkin and some other cultural figures.
During the festival, viewers will see Russian films based on the remarkable works of Russian authors - Mikhail Bulgakov, Ilya Ilf and Yevgeny Petrov.
An important component of the festival was the award for the best translators of Russian literature into English. Before the award ceremony, British translators gave speeches that gave a kind of master class on translations of linguistically complex episodes of novels by Russian authors.