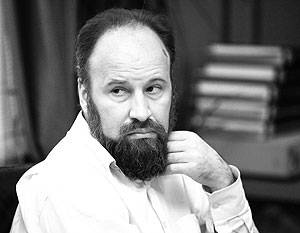 Recall that in recent years, the United States completely abolished the right, common sense and logic in international relations. For the world to become safe and predictable, it must be like the USA.
And since it cannot literally be like the United States ("Americans are an exceptional nation"), it must be made at least similar to the United States. Which part?
This will determine America, and she, as you know, is not mistaken. As one of the representatives of the iPhone civilization frankly stated, "being an American means that the rest of the world should please me." And if he does not want to please, then he is forced.
Today we exist in a mythological, fictional world where words have completely lost their connection with reality. That is, we observe a paradox - one thing happens, and something completely different is described, sometimes the exact opposite.
The president in the United States chooses a narrow circle of confidants, and electors vote for people, but they explain to us that this is the apotheosis of democracy, parliamentarism and free expression of will.
In Libya, they staged a war, robbed the country, unleashed a civil confrontation, and mythology explains that in Libya, the rebellious people overthrew and killed the ruthless dictator who raped the country and did not give to breathe and live, and now everything is fine there.
The same in other countries. The United States is forcing the whole world to pay its debts, which are impossible to pay, get stuck in global problems, none of which can be solved, but mythology insists "do as I do. The United States is a country of the future, a paradise on earth, a monastery where dreams come true, Buyan Island, where rivers in milk and honey flow milk and honey. "
Interestingly, this mythology already lives without any connection with reality, rests on completely ephemeral grounds, among which the most important is the endless repetition of miraculous spells, the increasing degree of perception. And the most outspoken confessions and the most devastating documents cannot shake this mythology.
Noticing reality is recognizing its right to shape the agenda. And the myth is good because you can create it as you like, completely independently.
However, if we remain at the outdated positions of logic, common sense, and draw conclusions, we see the following. Not a single country in the world where the USA came with "democracy" (there are dozens of such countries) did not get better, but became much worse.
Iraq, Afghanistan, Libya, Latin American countries - everywhere ruin, drugs, gangs, terrorist attacks, poverty, hunger. In some countries, this has been going on for decades. The authorities have parsley, a puppet who does not affect anything and does not represent anyone, except for a certain department in the State Department.
For what it is done, of course. The financial and intellectual catastrophe of America, which today is a fait accompli, is the main threat to the pillar of American civilization - comfort.
In the US, politicians understand this perfectly. And they understand that there are several ways to get out of this situation.
In reality, to ravage and plunder countries one by one in order to:
1) receive the assets of these countries and patch the holes;
2) deliberately lower the standard of living of these countries. So that when America cracks and turkey lovers have to replace a good washing machine with a manual spinning machine (two rotating rollers and a handle - the old people remember), everyone else in the world has only pots, rolls and a washboard.
That is, that America was still ahead. It is not by chance that with 2001 to 2009, the US military spending grew by 80% (!) - who are they going to fight with now, when they have no more main enemy - the USSR? The answer is obvious. With the whole world.
And in the sphere of mythology for American and European housewives, this will be a "fight against totalitarianism", a "terrorist threat". Look, Putin does not recognize the bandits in Ukraine, whom we have long recognized.
And this means that he is threatening your washing machine, he will take a turkey from you, you will not be able to pay a loan and sit in a bar in the evening, he is an evil tyrant and in the name of turkey we are obliged to defeat him.
"Already, the inflow of taxes is decreasing every day," continued Bakhtiyar. "And the time is not far when the treasury will be scorched, and we, the emir's confidants, will go broke, and instead of brocade robes we will put on simple, coarse, and instead of twenty wives we will be content with only two, and instead of silver dishes we will be served with earthenware lamb, we put in pilaf tough beef, suitable only for dogs and artisans!
This is what the new sage Hussein Huslia is preparing for us, and the one who does not see it is blind, and woe to that! "(Leonid Soloviev," Disturber of Peace ").
What does this mean in relation to Ukraine? And the fact that the country will be ravaged (already now a humanitarian and financial catastrophe is approaching Ukraine) and podsazhena on tranches of the IMF, which will be given just enough to be able to pass them, but not invest in production.
Already, the EU promises Ukraine several billions, although in reality they need at least fifty, but they will not see the money. This means that Ukraine will become forever obliged to Europe and, mainly, to the United States.
The country will be split to the east, west and Crimea, because the rule "divide and rule" has not been canceled. Oligarchs, who are represented by "people's power" and who have alien passports, are already being given whole areas.
The government of the country that does not represent anyone other than the customer, selected as a result of the machinations, will do what they are ordered. It will be impossible to deal with Ukraine. Chaos will last for years and decades, that is, it will become eternal.
And Ukraine will replenish the number of scarecrow countries that are artificially brought to degradation, so that American housewives believe that Putin is a tyrant, and pay taxes, "so that it does not exist in Ukraine."
The USA today lives on the principle of a nomadic, nomadic civilization, when it is possible to exist only in constant movement and seize new territories, when any border, resistance immediately leads to weakening, increasing internal contradictions and disintegration of civilization (as was the case with the Mongolian Empire).
The most important feature of this civilization (which we see in Ukraine and in other countries that have visited the USA) is that the territory is used, but not mastered.
This, by the way, is the key difference between imperialism of a century ago and today's imperialism. Then the colonialists brought culture, exterminated vices, cured diseases, educated, studied the natives, built factories, schools and hospitals.
That is, set the order. Today, they pump out foreign oil, rob banks, plunder museums, ruin cities and leave. That is, they create chaos.
Orwell once predicted that the time would come and the slogan "war is peace" would appear. This is what happens. Only war is a reality, and peace is a myth, but together they coexist perfectly in the design that the United States proposes.
And now the answer to the above question. The struggle for Ukraine is the only way to keep the system of logical connections in the world and keep the insane asylum that the USA has turned the planet from suicide.
And even if the whole world is lying around and shut up, it only helps us, astutely, to be at the forefront of world processes. To do this, you just need to state what is. And do not be afraid to agree with reality. In Ukraine, a coup d'etat has been committed.
Bandits seized power in Kiev. People disagree. They see Russia as a guarantor of peace, not chaos, and they know that Putin is able to protect them.
Putin today is not fighting for Ukraine - for common sense. For the return of the words of their original meaning. He creates space from chaos. And this is the main point.