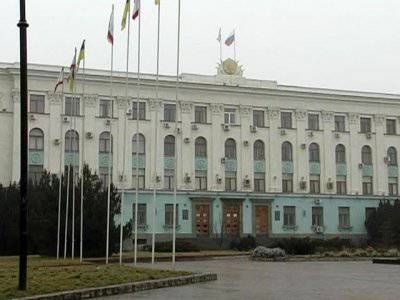 The Parliament of Crimea adopted a declaration of independence of the republic. It is necessary to hold a referendum, ITAR-TASS reports with reference to an informed source. "This document is necessary for holding a referendum and the subsequent possible entry of Crimea into Russia," the source explained.
In addition, the deputies of the Supreme Council at the session on Tuesday made a number of decisions aimed at supporting the Crimean Tatar population of Crimea, reports "Interfax". "In particular, decisions were adopted to support the Crimean Tatar language and culture, the development of preschool, school and university education in the Crimean Tatar language, as well as a number of other incentive measures," said the press service of the Supreme Council.
The referendum in Crimea is scheduled for March 16. Two questions were put to the vote: "Are you for the reunification of the Crimea with Russia as a subject of the Russian Federation?" and "Are you for the restoration of the Constitution of the Republic of Crimea 1992 of the year and for the status of Crimea as part of Ukraine?"