According to the Indonesian Defense Industry Committee, the state-owned shipbuilding company PT PAL will participate in the construction of Chang Bogo-class diesel-electric submarines for 2018, Singapore correspondent Jane's Defense Weekly reports.
Created in October by 2010 in order to formulate a national policy on defense procurement and domestic production, the Committee thus responded to the controversy surrounding the decision of the Indonesian government to invest the next 250 million dollars in place.
PT PAL was allocated funding for the modernization of production for the construction and maintenance of submarines.
Daewoo Shipbuilding & Marine Engineering (DSME) is currently building the first two Indonesian boats, scheduled to be completed by 2017, with the gradual involvement of PT PAL engineers and technicians. Today there are 206 Indonesian specialists in Korea. It is planned that the third diesel-electric submarine will be built by PT PAL under license in Indonesia.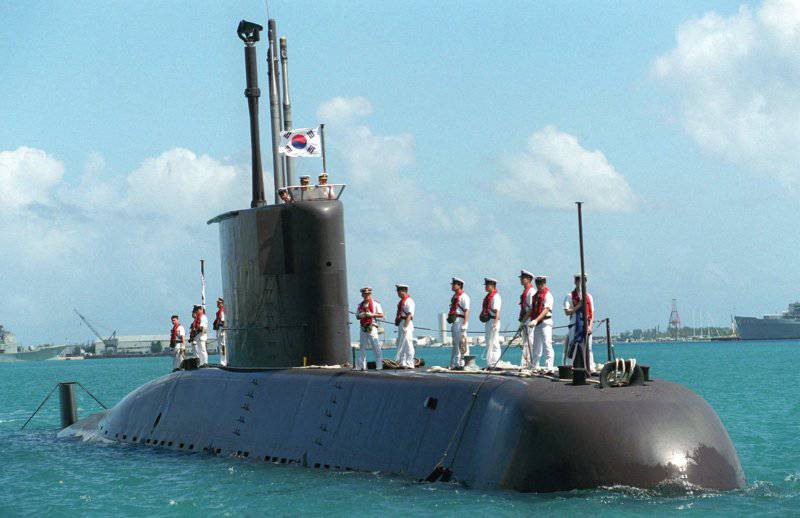 Craig P. Strawser, US Navy
As stated by Admiral Purnawirawan Sumardjono, head of the Committee on Defense Industrial Policy, the main goal of all these activities is to create conditions and opportunities for the operation of 12 submarines. "We need to patrol 5 million square meters. km of sea area. As of now, we have only two boats for this, "the admiral said.
The Indonesian Navy is armed with two Type 209 / 1300 submarines built by the 1970s.
The admiral also added that Indonesia plans to move away from imports. "If an embargo is imposed on us, we'll end it," he said. "Only a country capable of satisfying its needs with the efforts of its own defense industry can say a weighty word in world politics."
Given the current experience of Indonesian enterprises in the construction of submarines, the deadline announced by the Committee seems too optimistic.
No coordinated work to modernize the infrastructure seems to be underway, and reports so far only indicate that only a small group of shipbuilders sent for training to South Korea. In addition, the construction of a submarine of this class may take 4-5 years - this is subject to the availability of a specific knowledge base and production line. With this in mind, the most likely time for building a local assembly boat from imported components is 2020, and completely Indonesian polstroyk seems to be 2022.