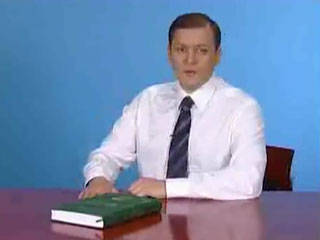 The press service of the Prosecutor General's Office of Ukraine confirmed that the former governor of the Kharkiv region, Mikhail Dobkin, was detained by law enforcement agencies in Kiev.
According to the Prosecutor General's Office, Dobkin is suspected "of encroaching on the territorial integrity of the country," ITAR-TASS reports. It is reported that we are talking about his calls for action aimed at decentralizing power in Ukraine through federalization.
The former head of the Kharkiv region, Mikhail Dobkin, previously reported that he intends to run for the presidency of Ukraine. He believes that the authorities are trying to prevent him from participating in the upcoming elections.
"I'm not hiding from law enforcement agencies and am ready to cooperate with any investigation to establish the truth and show that all accusations of separatism, attempts to seize power or change Ukraine's state borders are absolute insinuations," said Dobkin, who voluntarily arrived in the Ukrainian capital. "This is all - politics, an attempt to prevent me from registering documents for participation in the presidential campaign."
During his stay in Kiev, Mikhail Dobkin planned to appeal to the embassies of Russia, Germany, France, the United States and a number of other countries with the statement that "the rule of law in Ukraine has been replaced by a revolutionary fever designed to eliminate opposition representatives." He also reported that he would independently visit the Prosecutor General's Office.