The Russian Ministry of Foreign Affairs expressed its outrage at the recent events in the east of Ukraine.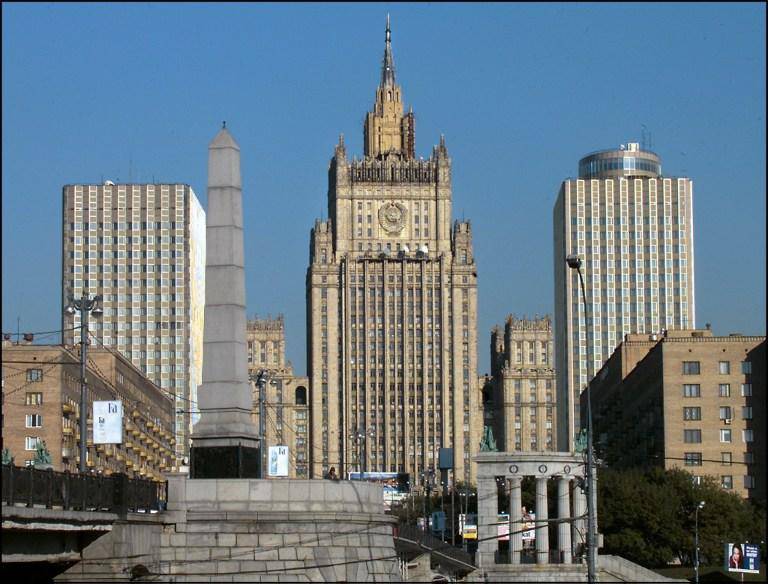 "Russia is outraged by the outrage that now reigns in the eastern regions of Ukraine as a result of the actions of the militants of the so-called" Right Sector "with the full connivance of the new authorities, as they call themselves," the Russian Foreign Ministry website said.
The statement says that 8 March in Kharkiv is well-equipped people in masks with gunshot
weapons
opened fire on peaceful demonstrators. As a result, some demonstrators were injured.
"Dnepropetrovsk police detained seven Russian journalists, citing the fact that they were interested only in" isolated provocative plots ". In a word, "freedom of the media" in quotation marks in action, "reports the Ministry of Foreign Affairs of the Russian Federation.
According to the ministry, the Ukrainian authorities, in violation of all the existing bilateral agreements, do not allow citizens of the Russian Federation into Ukraine, effectively putting a barrier to cross-border cooperation. "The shy silence of our Western partners, human rights organizations, and foreign media surprises us. The question arises - where is the notorious objectivity and commitment to democracy? "
Recall that in March 8 around 7, thousands of Kharkiv residents held a rally, demanding the resignation of the Kiev authorities, as well as a referendum on a number of issues and the provision of autonomy to the Kharkiv region.
One of the requirements of Kharkiv citizens is to secure the status of the second state for the Russian language. In addition, local residents believe that the appointment of Igor Baluta by the Kiev authorities as governor of the Kharkiv region is illegal.