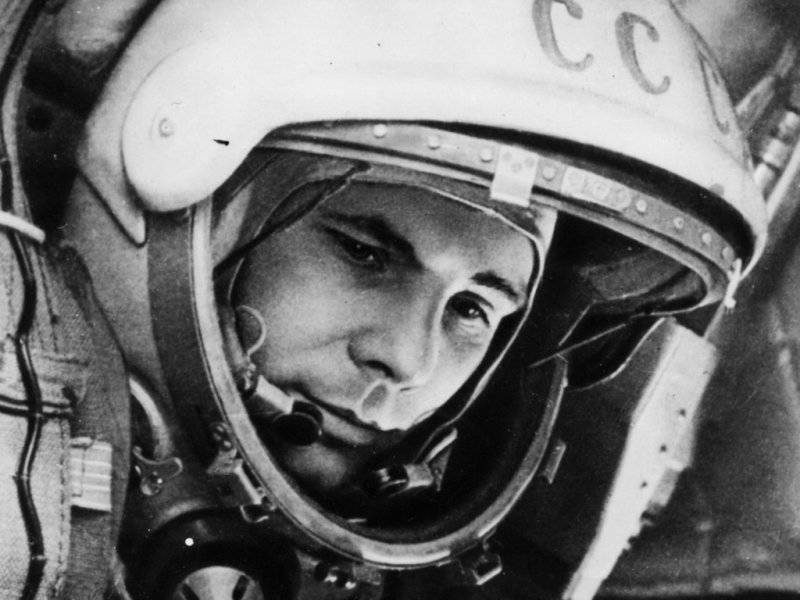 Today, 9 March, marks 80 anniversary of the birth of the cosmonaut Yuri Gagarin.
Gagarin became the first person in the world who flew into outer space. Its flight lasted for 108 minutes: it took off from the Baikonur cosmodrome, made one revolution around the Earth and landed in the Saratov region.
It is possible that we could celebrate the birthday of Gagarin and 8 of March. So, there is a legend according to which the first cosmonaut was actually born on "Women's Day". But his father, Aleksey Ivanovich, was indignant and demanded to write it down in the 9 certificate of March. Later, the mother of Yuri Gagarin will write in the book that the future astronaut was born on the night of the eighth to the ninth of March.
Gagarin's father was a village peasant carpenter. Gagarin recalled: "I still remember the yellowish foam of shavings, as if washing large workers, and by smell I can distinguish wood species — sweetish maple, bitter oak, the astringent taste of pine, from which my father made useful things to people. I treat wood with the same respect as metal. " Gagarin's mother, Anna Timofeevna, worked on the collective farm as a milkmaid. For her good work, she was appointed head of a dairy farm on a collective farm.
In 1941 Gagarin went to school in his native village Klushino. But in October 1941g. German troops entered the village, and for two years he had to study under occupation. In this case, the teacher tried to deal with children, constantly changing the place of employment. But soon the lessons had to stop until 1943g.
There is a legend about how Yuri Gagarin chose his future profession. Shortly before the liberation of the village in 1943g. an air battle took place over the settlement, and one of the Soviet pilots directed his plane to a cluster of German military equipment. Impressed by this feat, Gagarin chose his future career.
In 1943 the village was liberated by Soviet troops, and school activities continued. Gagarin later recalled that they had nothing - no ink, no pencils, or notebooks. They learned to write in old newspapers, and in arithmetic lessons they didn't put sticks, but cartridges.
In 1945 the Gagarin family moved to the city of Gzhatsk in the Smolensk region, where he studied until the sixth grade. In 1951 the future astronaut entered the flying club in Saratov, and later at the Military
aviation
School in Orenburg. Having graduated with honors, Gagarin began his career as a pilot in 1957, and then, after two years of service in Murmansk, he was selected as an astronaut. Two years later, he will fly into space.